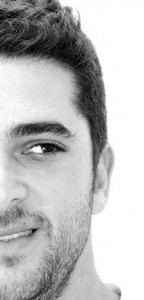 Yair is my name however most people call me Yaya :) I do what I love and I get to meet amazing people all the time and have the privilege of spending one of the best days of their lives with them. One of the best thing about what I do is that my work can do most of the talking :) I'm still extremely grateful to be able to document my couples special moments and capture them forever. I still get excitement and butterflies in my stomach before every wedding even after 7 years of shooting weddings full time.
There is not much I can say about myself except that I'm just an ordinary guy with love for my friends/family, photography (of-course) and traveling. I have a Bachelor's in Business Management and Economics and also practiced martial arts for many years (second degree black belt in Krav Maga and Shotokan). If you would like to learn more about me, then please feel free to contact me, I would love to learn all bout you and your fiancé and to hear more about your wedding plans/vision. In the meantime check out what my previous couples are saying about working with me: click here.
What Is My Style:
I would say that my style is timeless, clean, simple and elegant with a photojournalistic touch. I love capturing moments while they happen and sometimes help/direct to create moments that you'll remember forever. Real expressions and great moments captured can last forever. My couples are saying that my pictures could fit right into a magazine and I was fortunate to have my work published and featured in many places.
The best way to describe my style is by viewing my galleries:
Weddings gallery click here
Engagements gallery click here
My favorite quotes:
"You can do anything you set your mind to"  – Benjamin Franklin
"Life is what happens to you while you're busy making other plans" – Allen Saunders/John Lennon
"Everything you can imagine is real" – Pablo Picasso