Natalie spent nearly every summer in LA, and she spent Shabbat with her good friend Jessica.  The story all begins on Friday afternoon, where Jessica was saying a prayer to find something important she lost, and her mother suggested that they say a blessing to find a husband.  The next day, Jessica and Natalie went to Babe Sale, Michael's synoguge.  Michael happened to be peaking over the wall when Jessica and Natalie walked in.  Immediately Michael was fixated on Natalie, her beautiful style, including her gorgeous green top, and grace caught his eye.  For the rest of the day, and even today, he kept looking back to see her beautiful smile, and for him it was love at first sight.  At lunch, the decided to meet later that night… and the rest is history.Michael and Natalie are big kids at heart, they love to play games and have fun interesting dates.  To give you their engagement story, let me give you some history that is relevant to this story.  Natalie loves treasure hunts, so when they first started dating, Michael used to create mini-treasure hunts for her to either find something, usually candy, or to find out the plan for that night's date.  One of their favorite spots to visit often was Sherman Oak Castle Park, where they would play mini-golf or arcade games to win tickets for prizes.  On one date early in their relationship, Natalie redeemed her tickets for a beaded toy ring, that she broke ten minutes later.  As a joke, Michael swore off from ever buying Natalie ring after she quickly destroyed her new one.  Now to the engagement story:
Michael and Natalie went to the gym together, she worked out but he mysteriously disappeared and never changed out of his business casual work attire.  Instead of working out, Michael went to the restaurant to loop them in on his plan and surprise.  After the gym, they went to one of their favorite sushi restaurants, a real authentic place in Hollywood. They've frequented this restaurant many times in the past, but that night, the staff graciously welcomed them and led them to their seats without Michael or Natalie ever saying a word.  After they ordered, the waitress came up behind Natalie with a sign saying now or later, Michael motioned to the later sign, and when Natalie asked him why he was waving his hands in the restaurant, and he just said that the waitress wanted to know if we wanted green tea… odd she thought.  At the end of the meal, the waitress dropped off the bill with an envelope.  Natalie quickly tore open the envelope (she really does love surprises) and she found a map and a crossword puzzle (something Michael and Natalie did together on road-trips or on Sunday morning).  Michael created a custom crossword puzzle with hints that referenced their long history together.  Natalie immediately solved the puzzle, and it revealed some clues to help her decipher the treasure map and their next stop, Castle Park.
Like any other trip to Castle Park, Michael and Natalie danced the night away on the DDR machine and won tickets playing some of their favorite games.  However, that night Michael was insistent on spending the tickets on some prizes.  They chose some prizes, and Michael even offered to get Natalie a rope-ring (different from the ring she broke a few years back).  When Natalie agreed, Michael dove his hand in the deep bucket and pulled out a different/special ring that didn't match anything else.  Quick backstory – Michael went to the arcade a week before to see if they had the same ring, and when they didn't he built his own ring for Natalie made up of various chrome hearts.  As they left the park, Natalie admired her new ring and other fun prizes.  When they got to the car, Michael wanted to see the ring and when he touched it, the ring broke into many pieces, making a mess in the car.  Acting all upset, Michael went to the other side of the car to help her clean up, and when she opened the front passenger door, Natalie found Michael on his knee with a new, shinier ring.
To make a long story short, Natalie promised to keep this ring whole…
Below you can see some of the pictures from their beautiful wedding at the Hyatt Regency Plaza hotel in Los Angeles: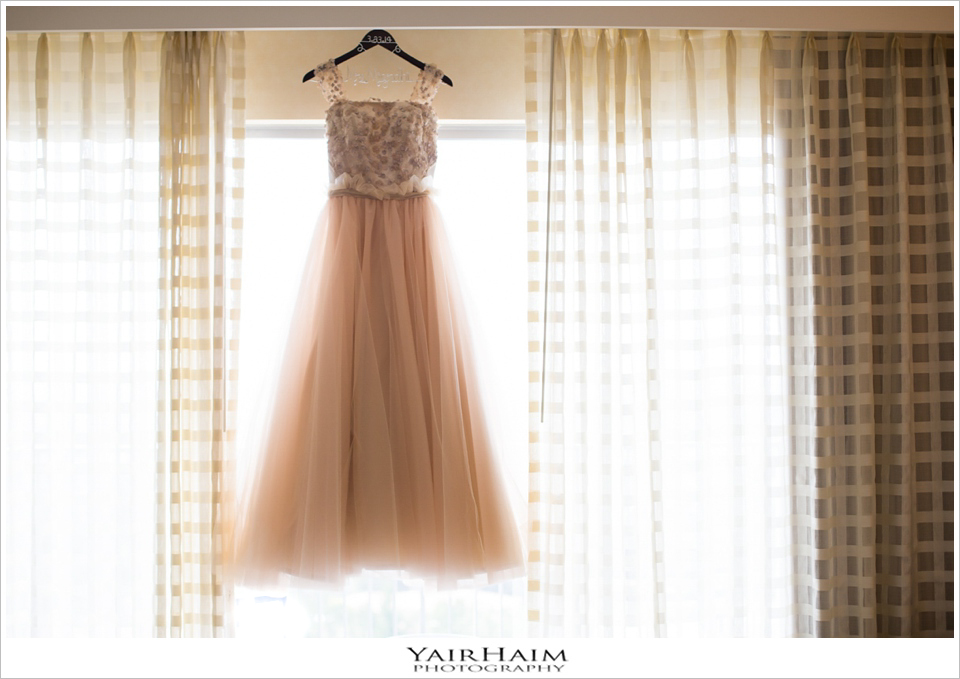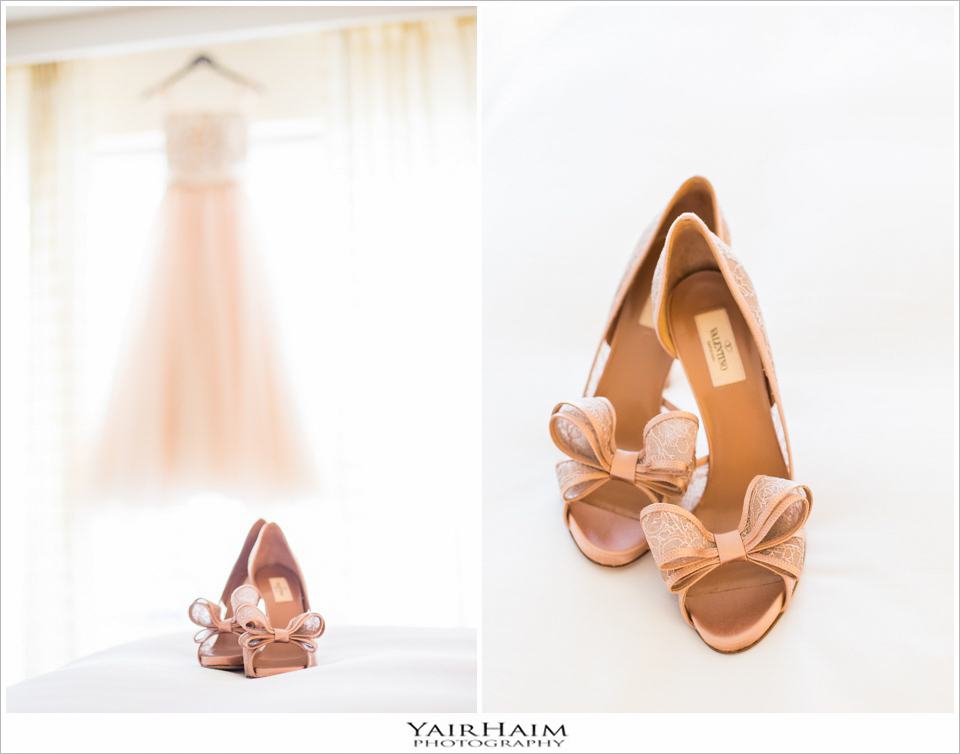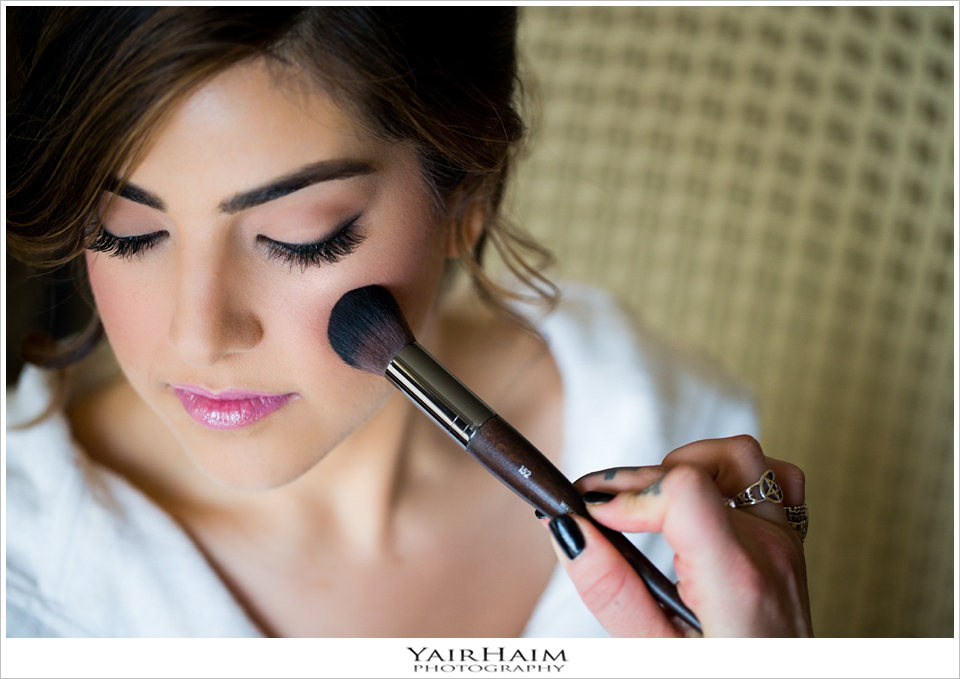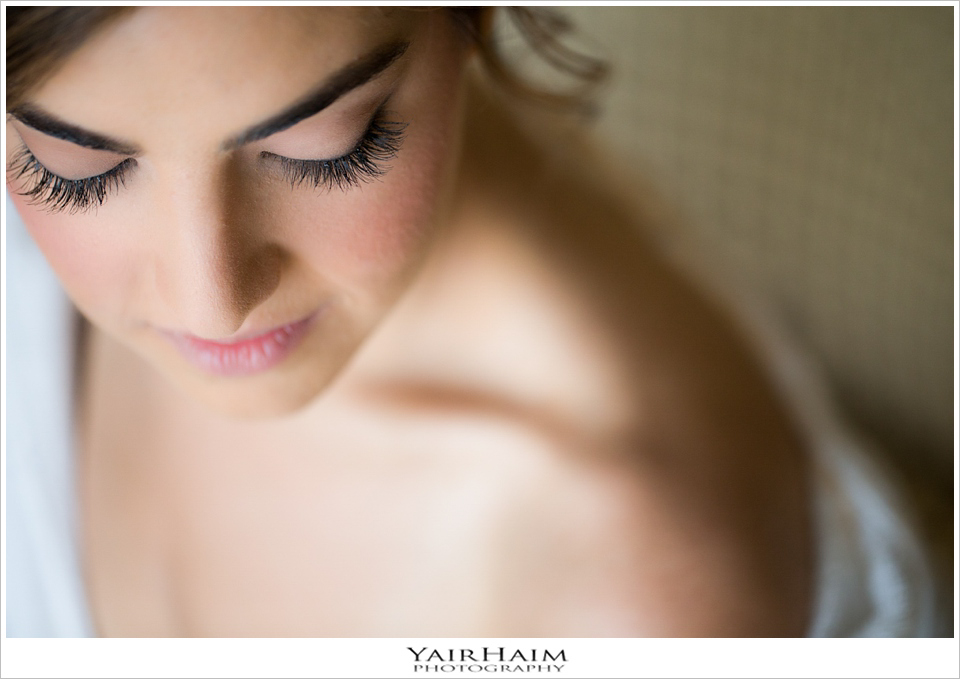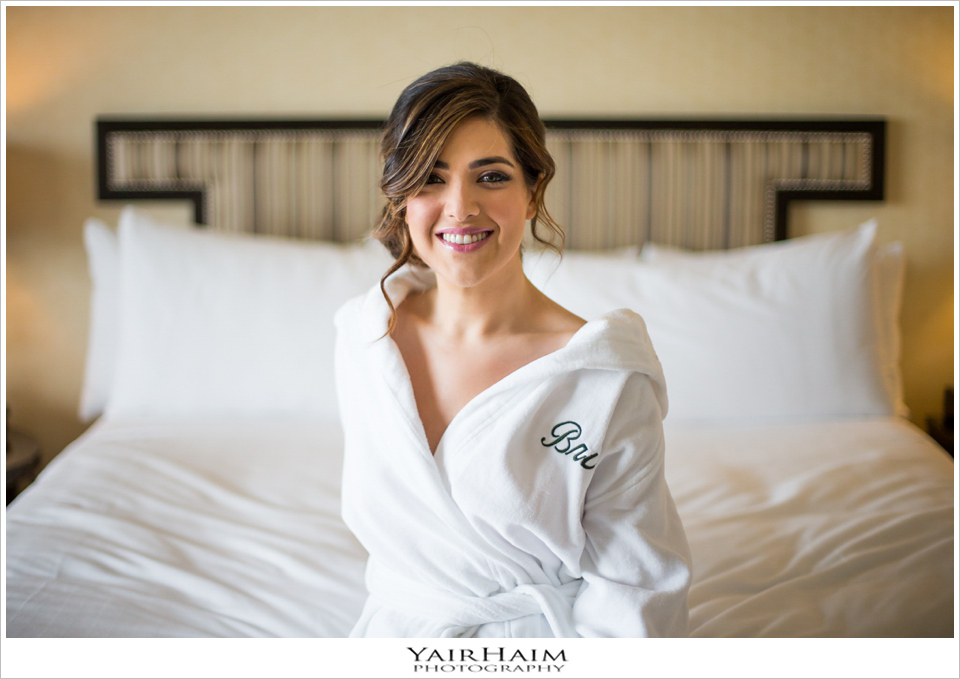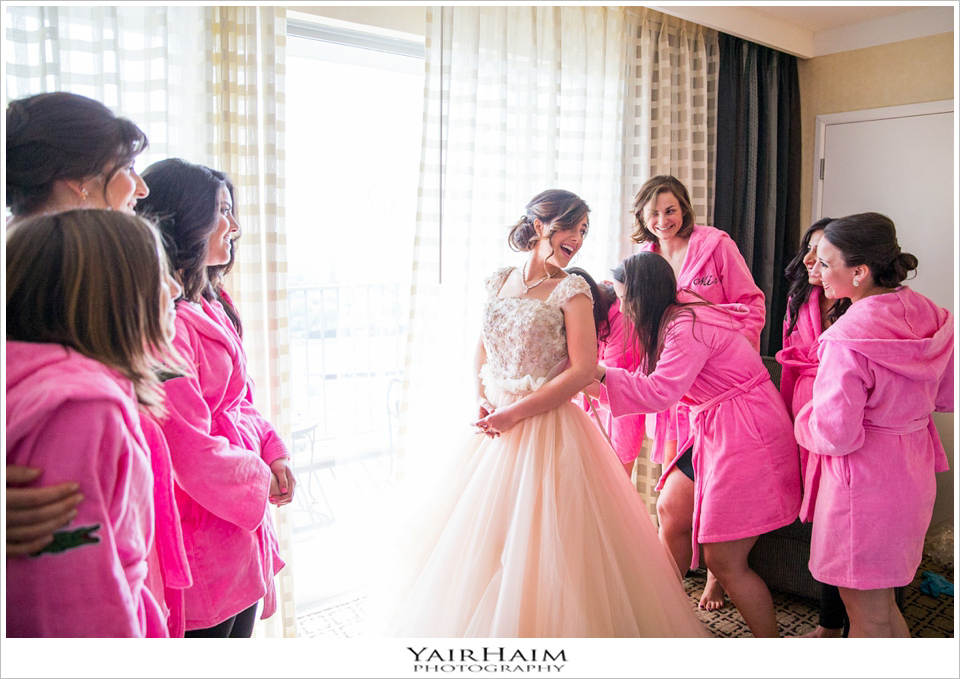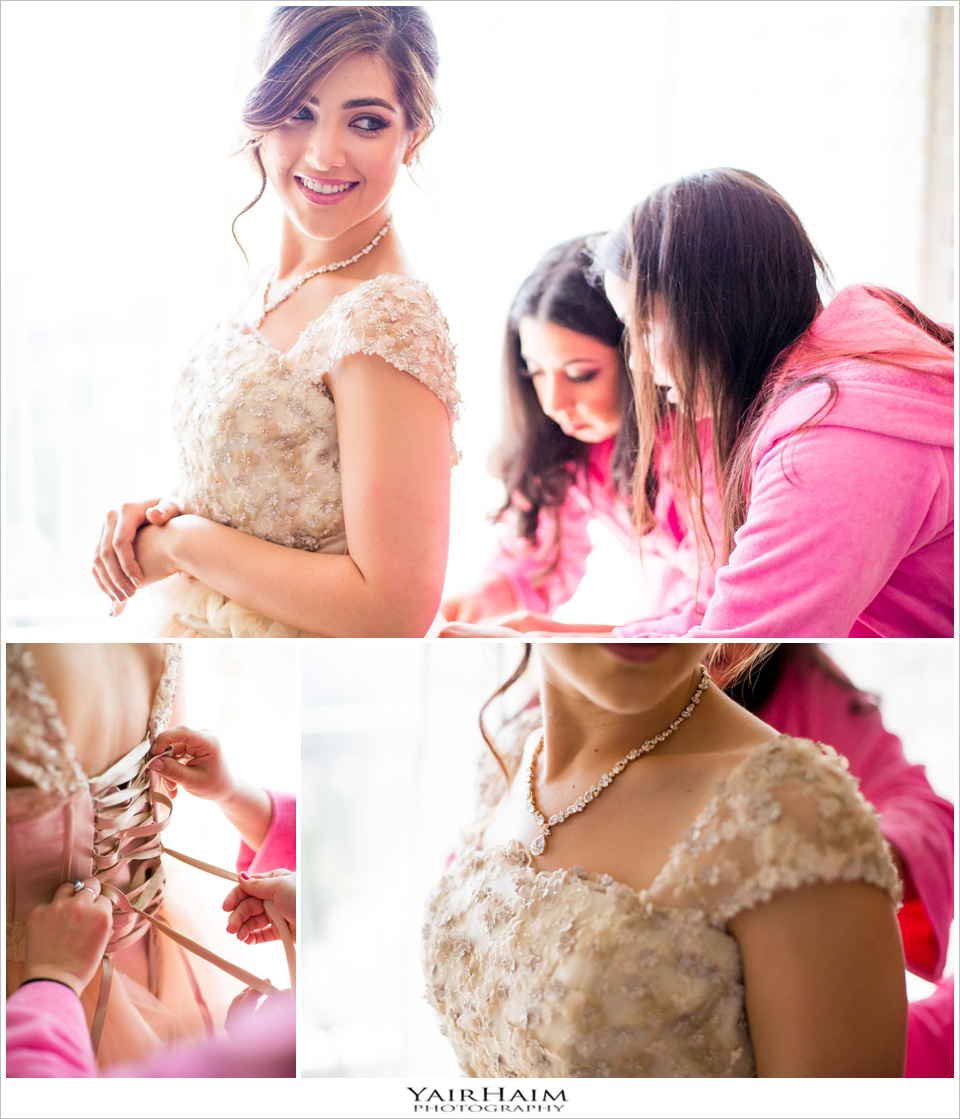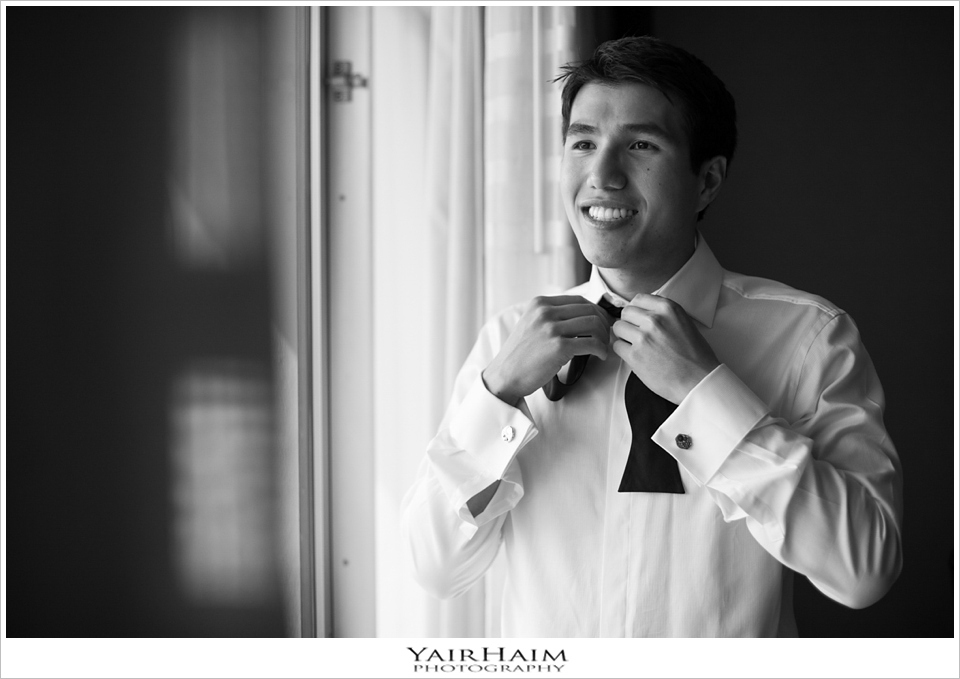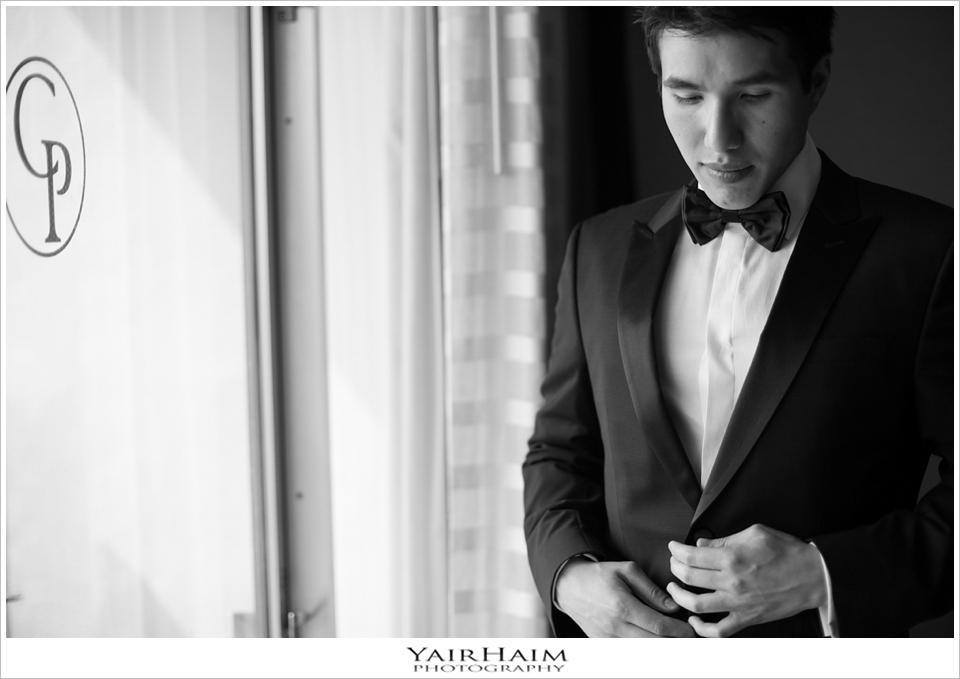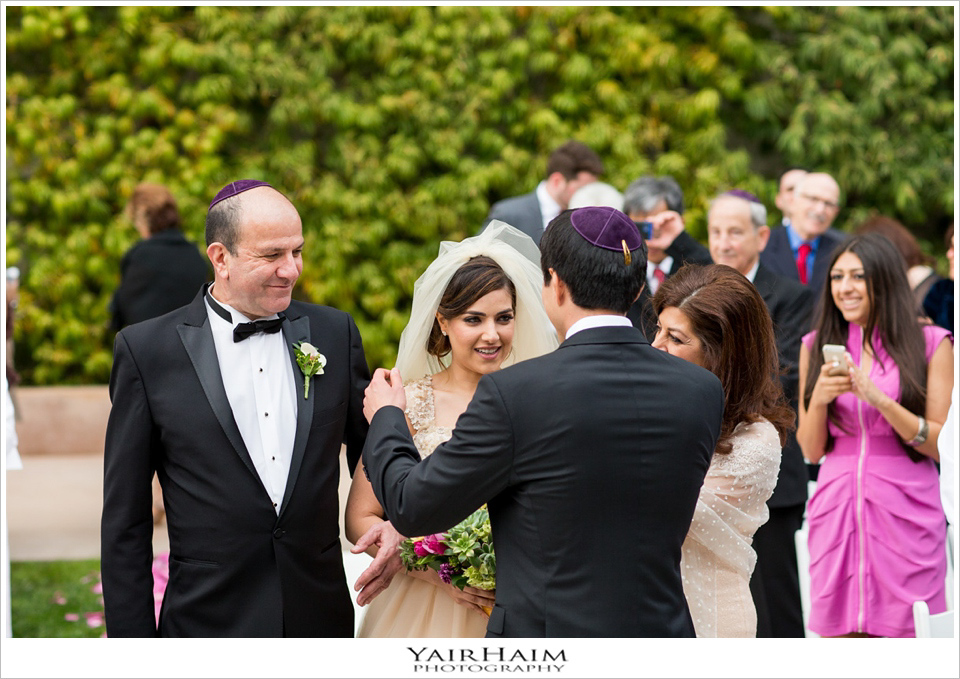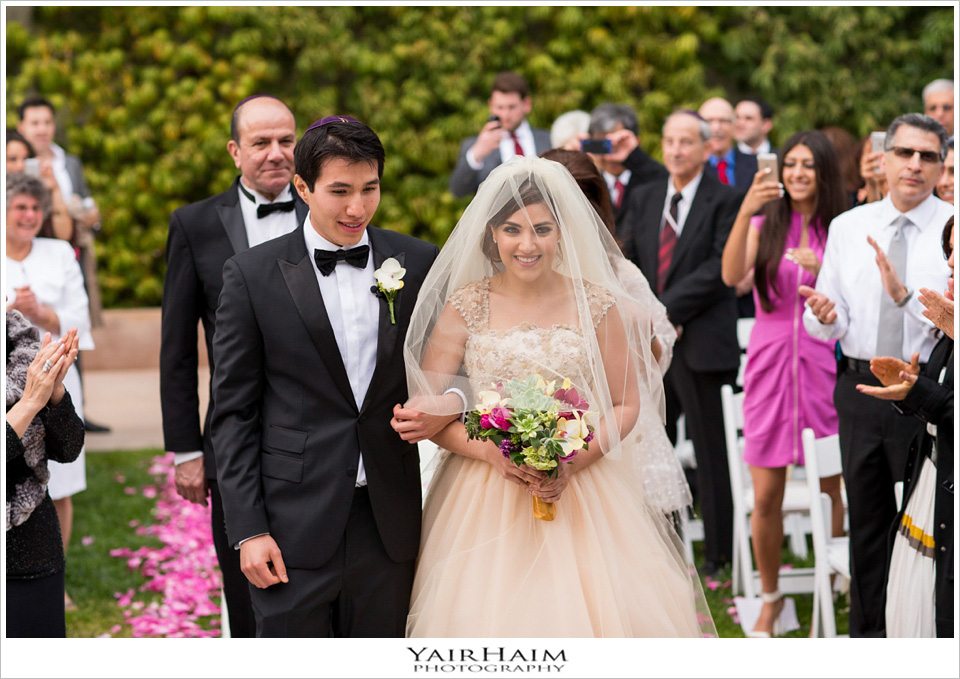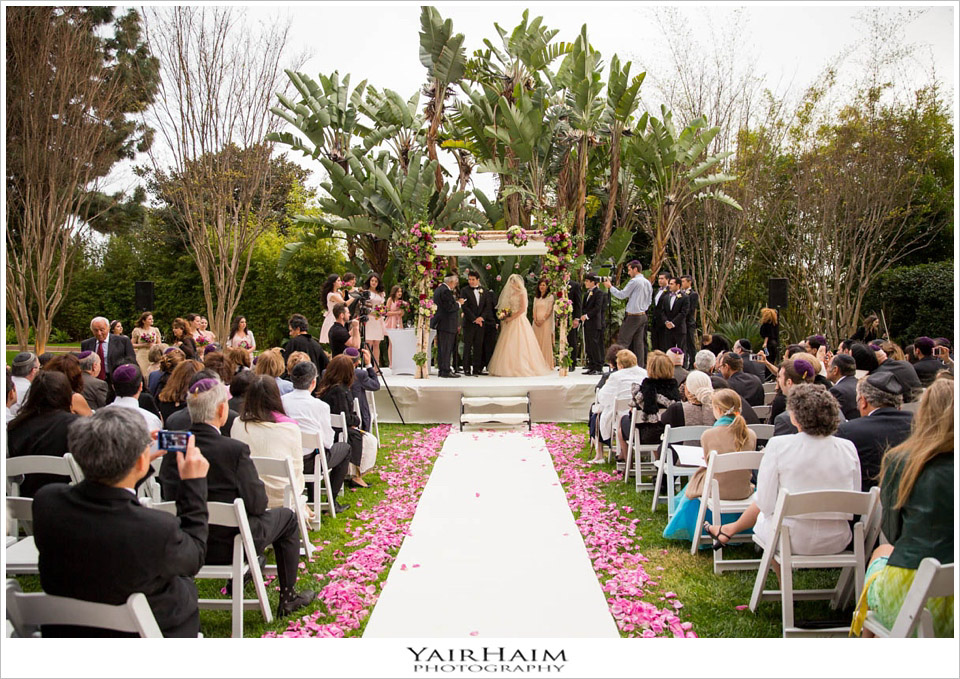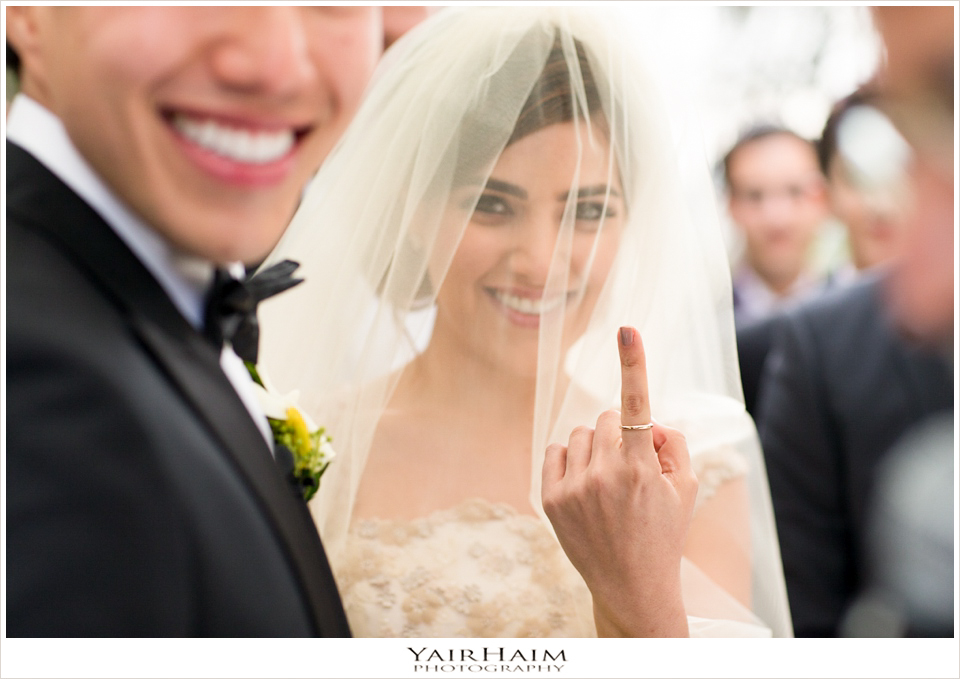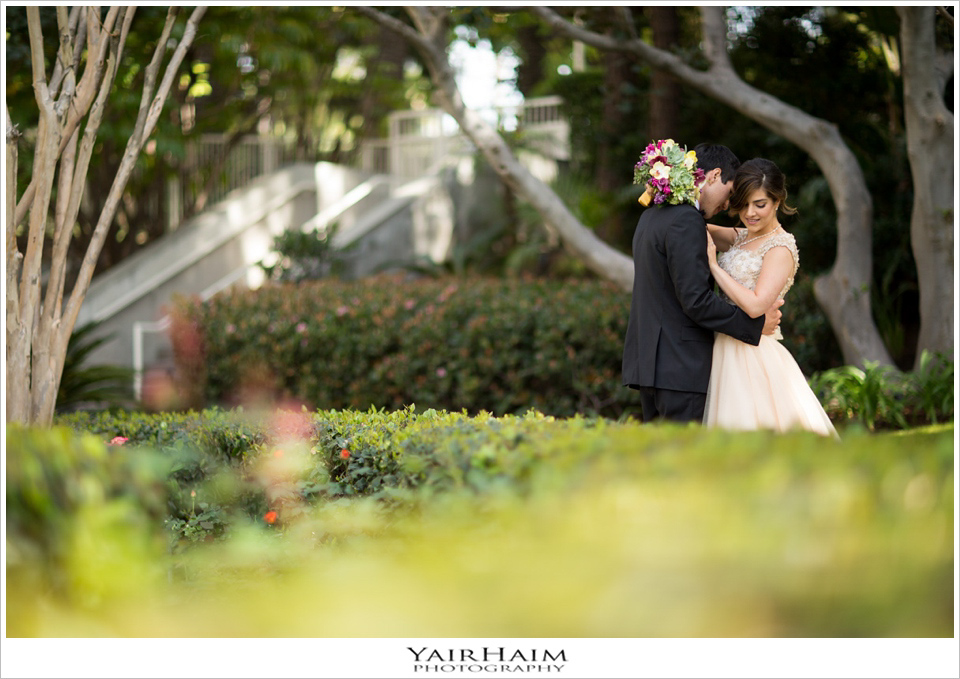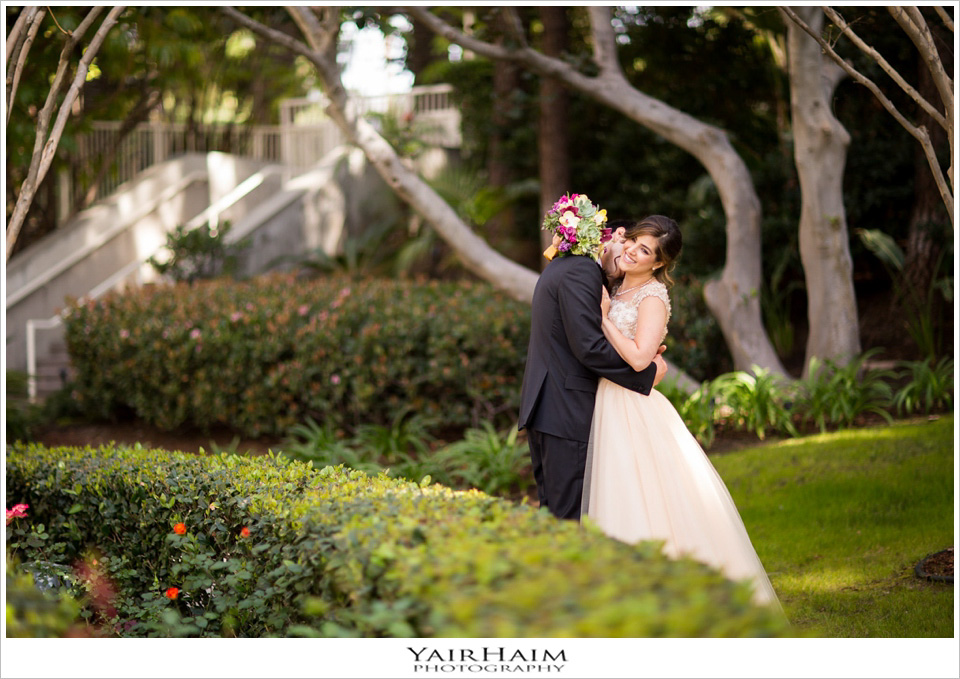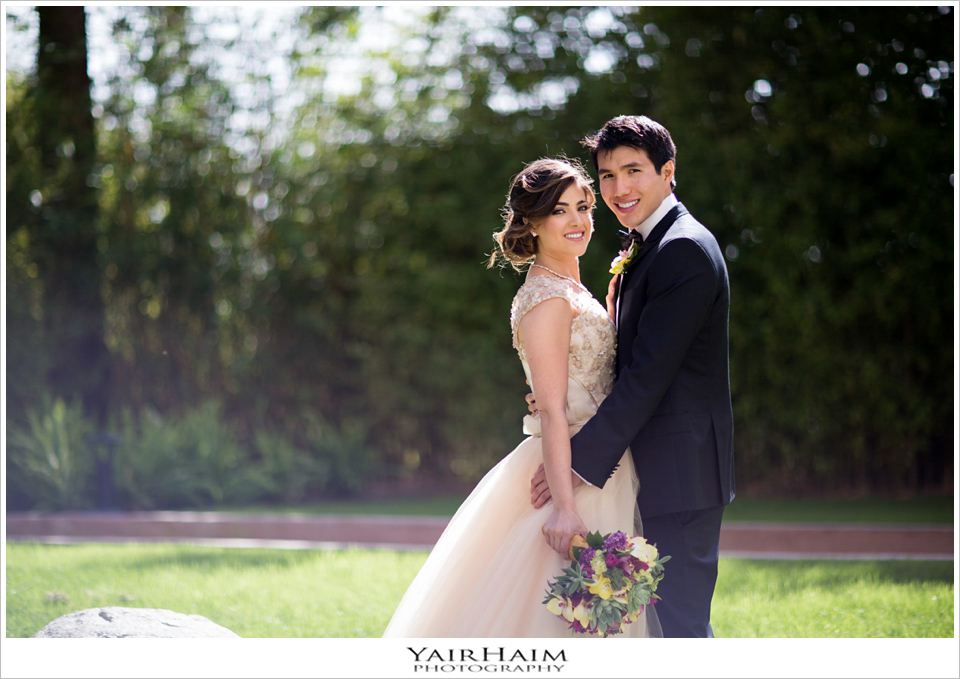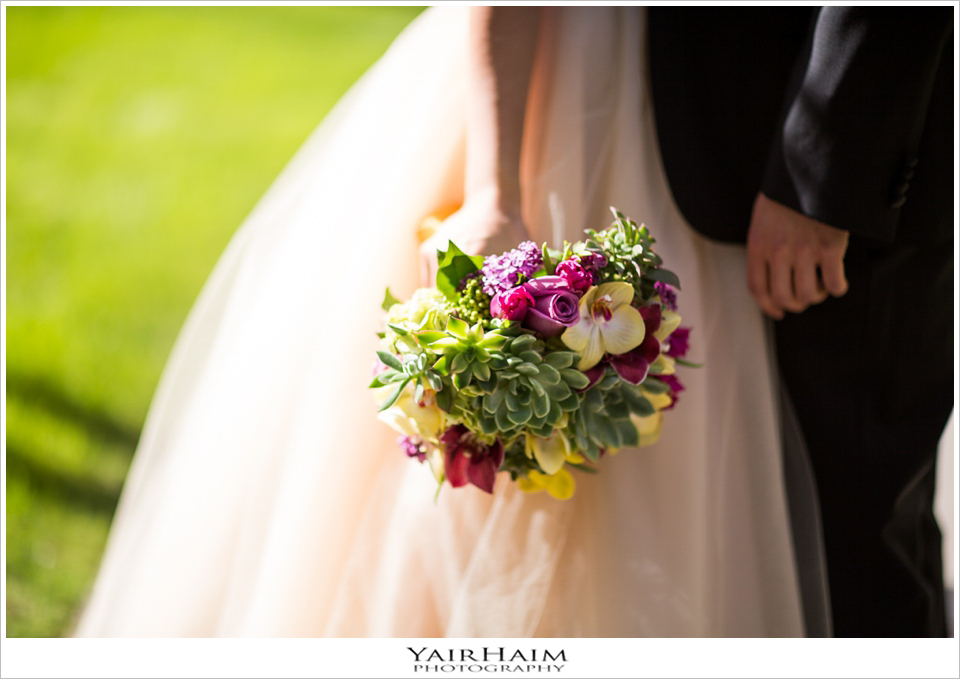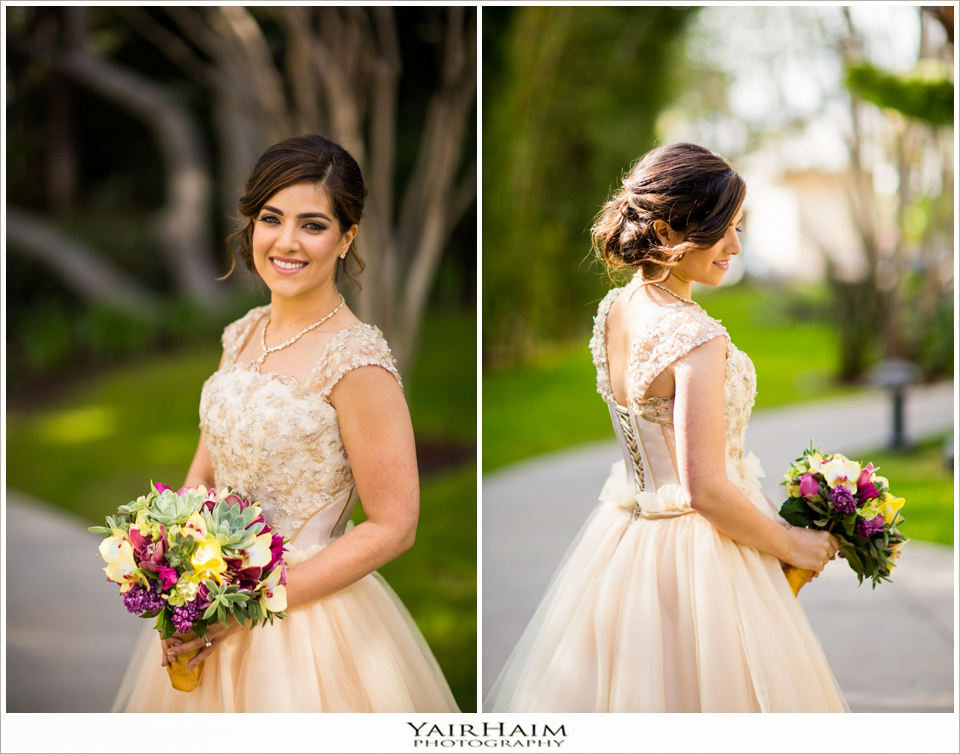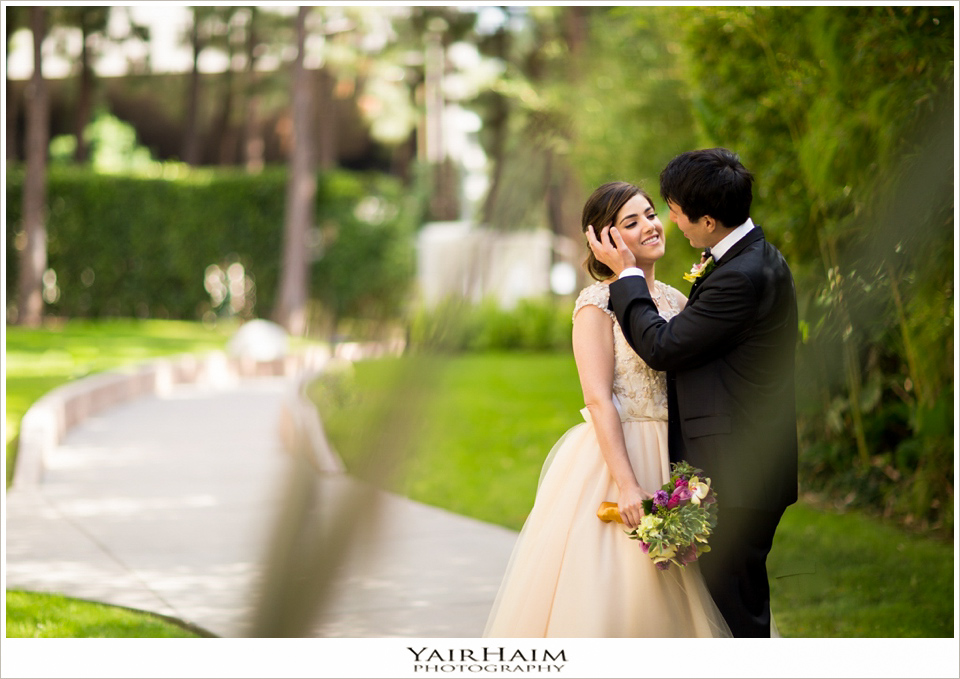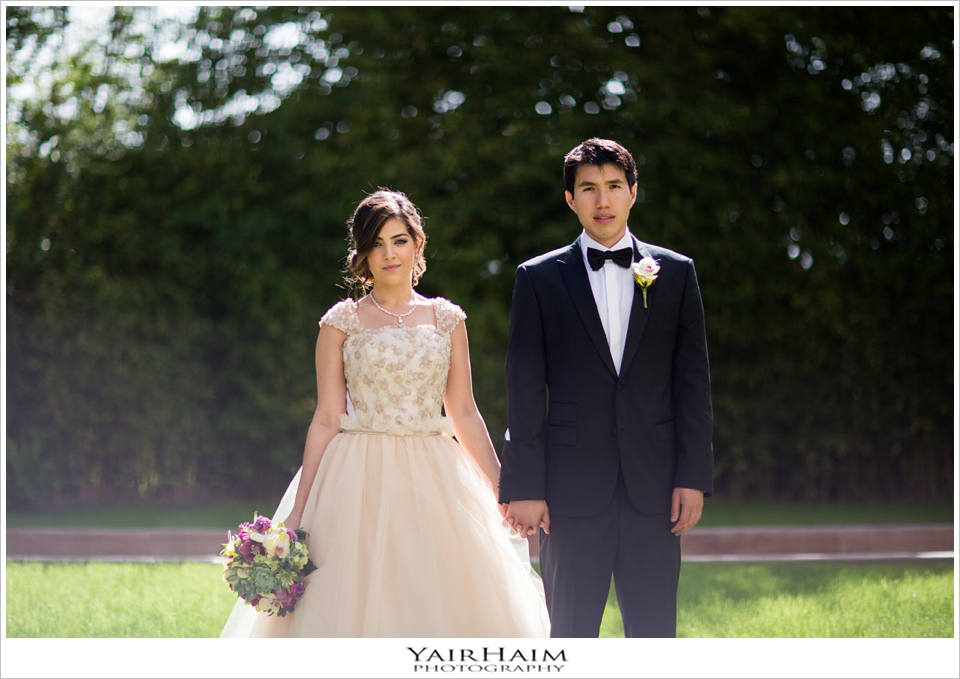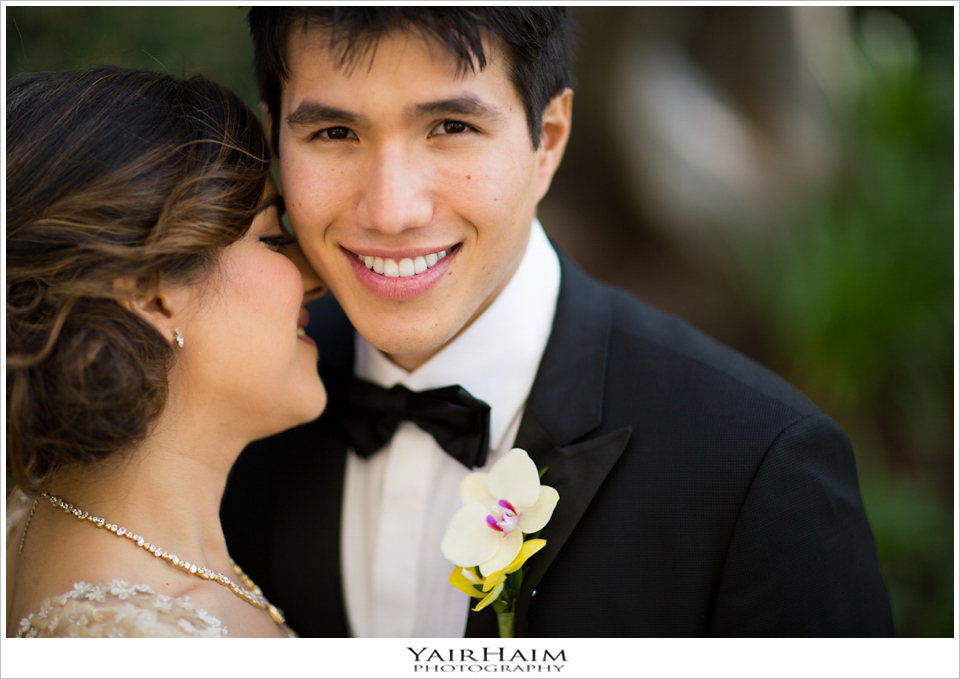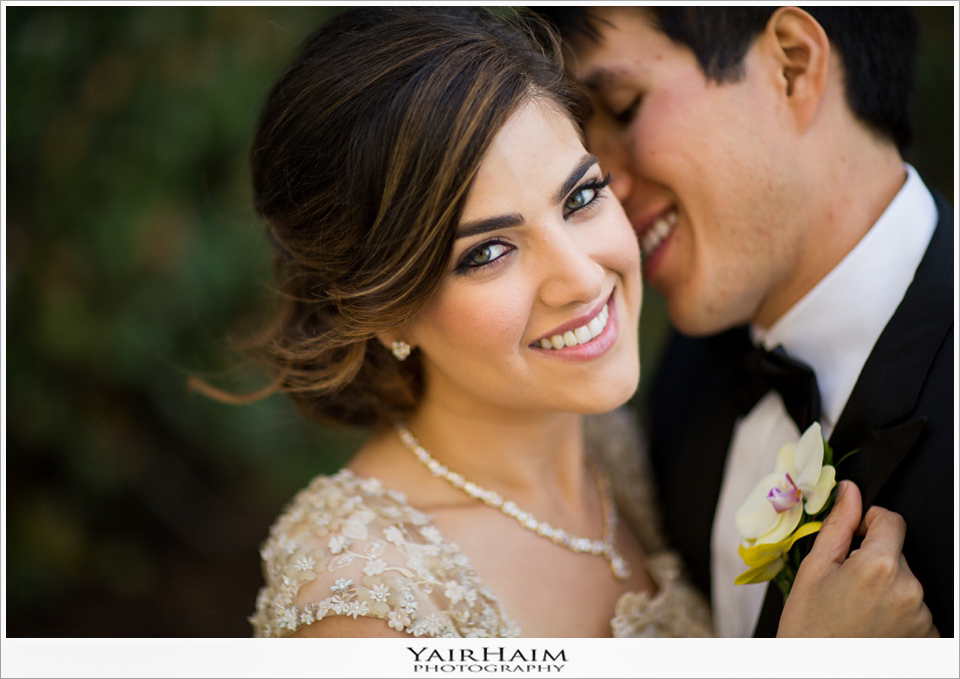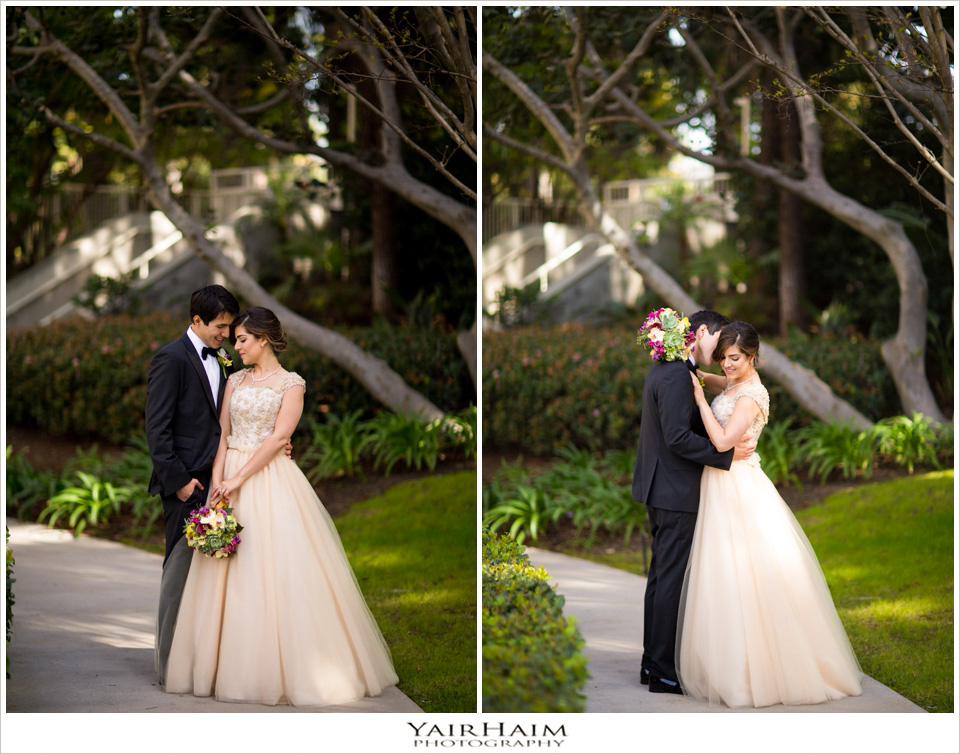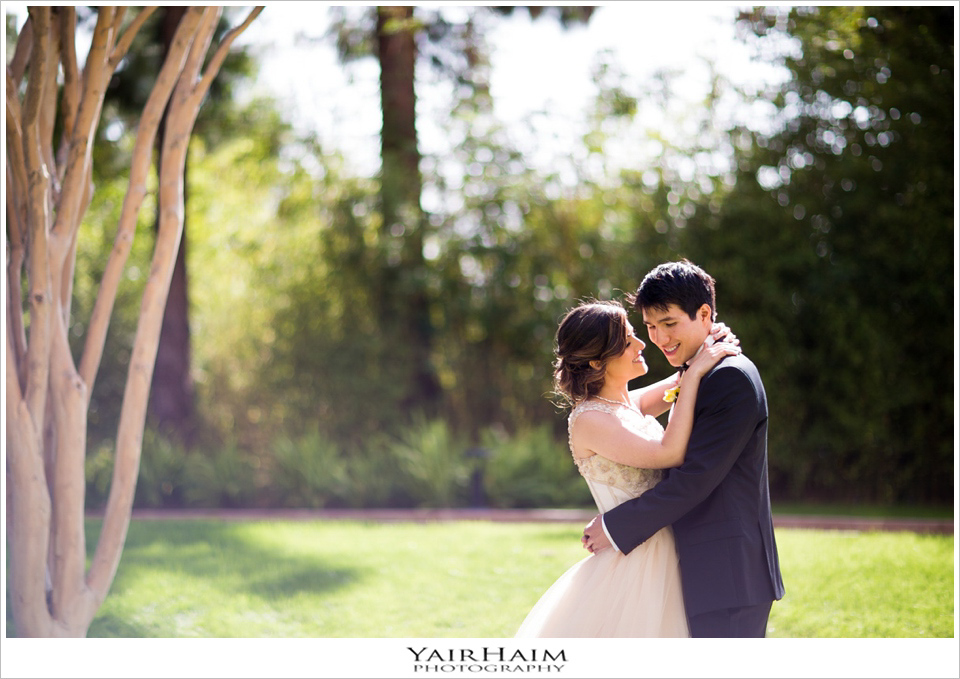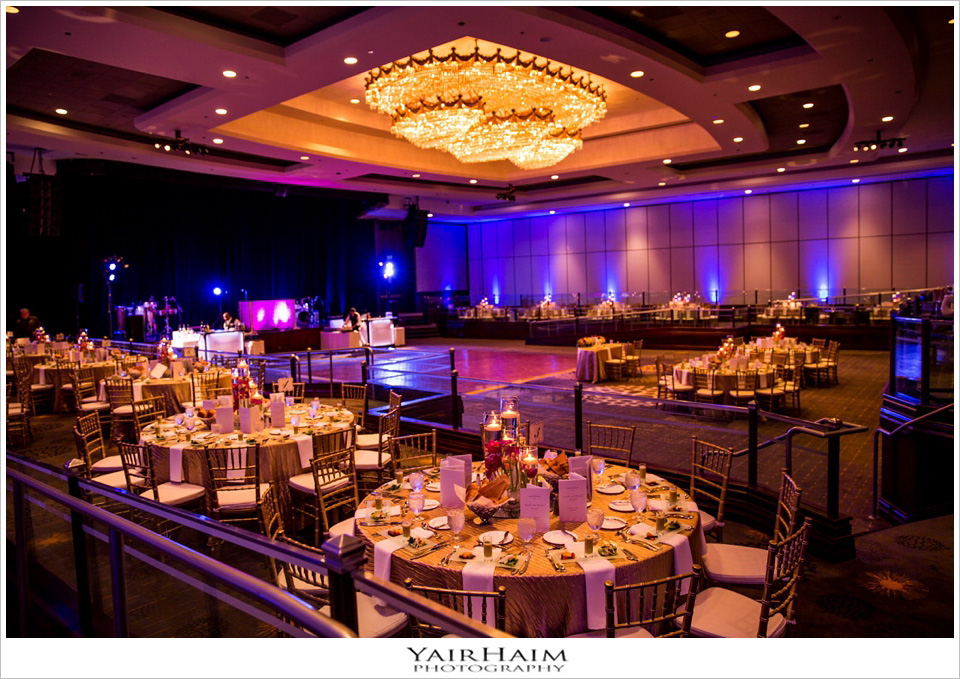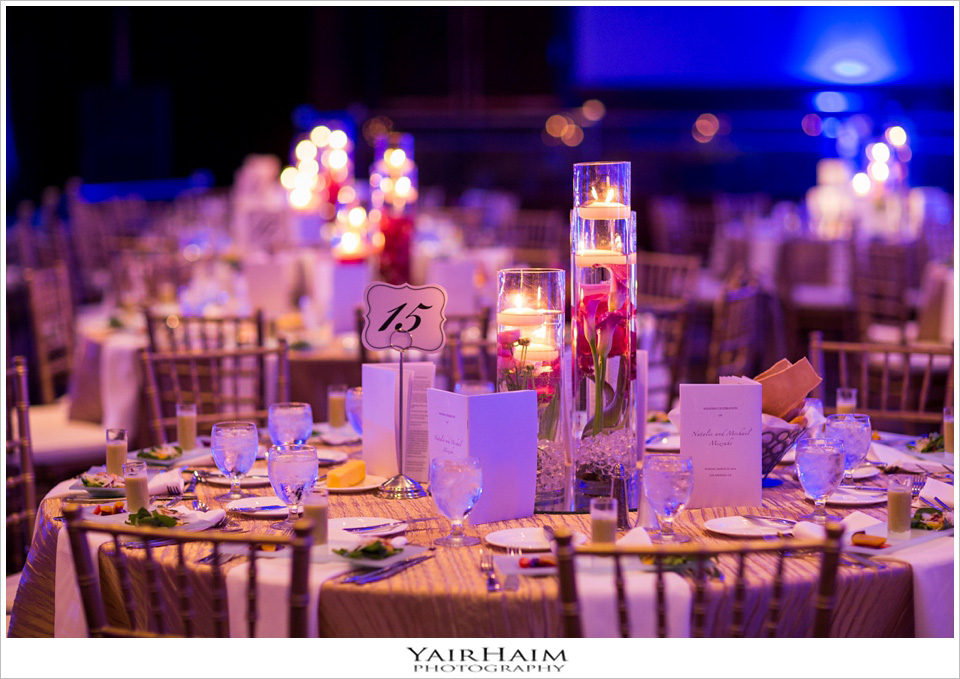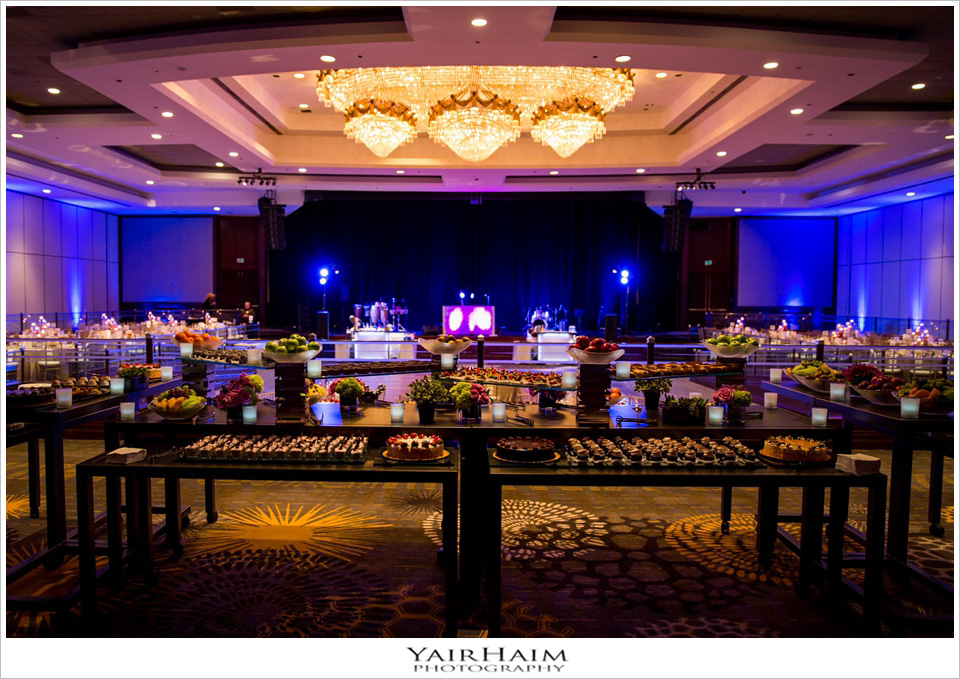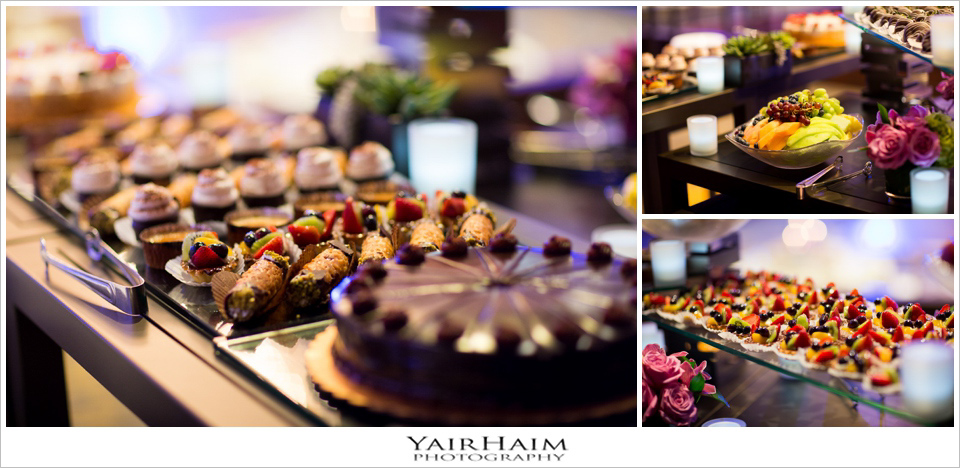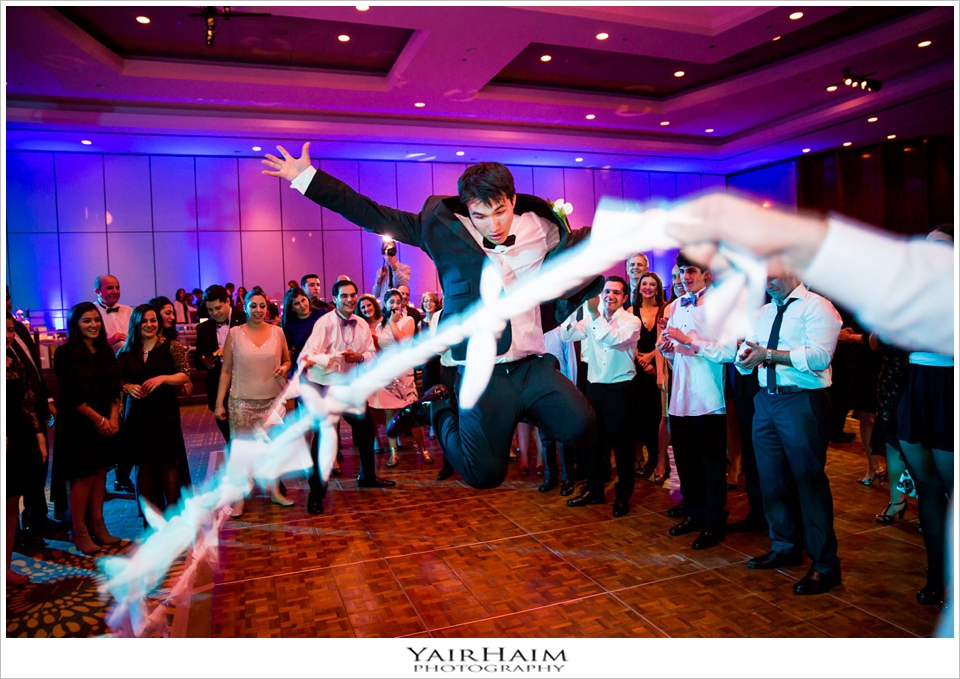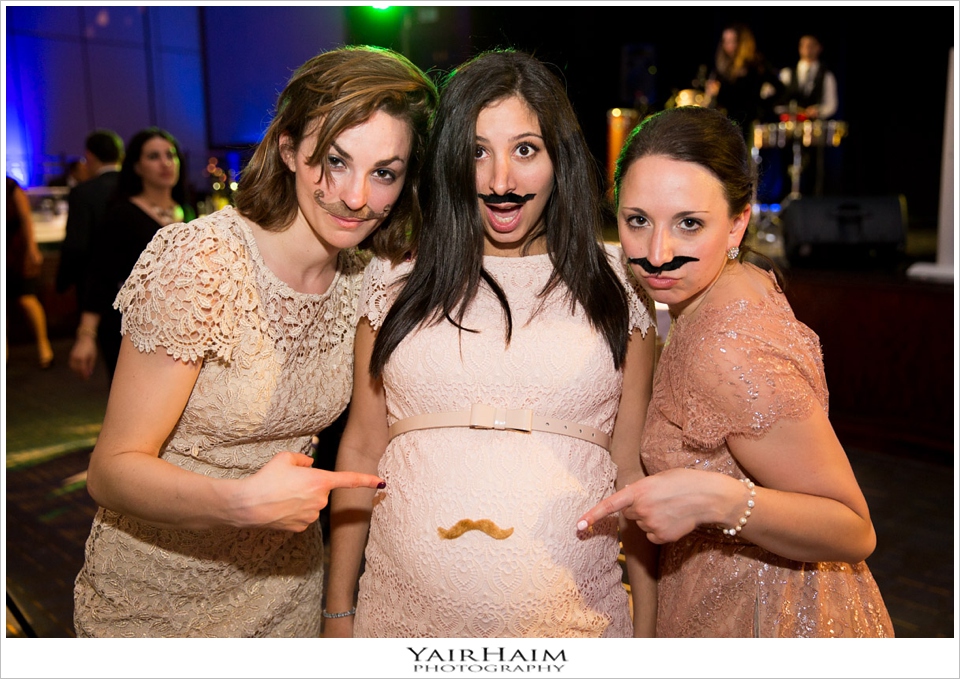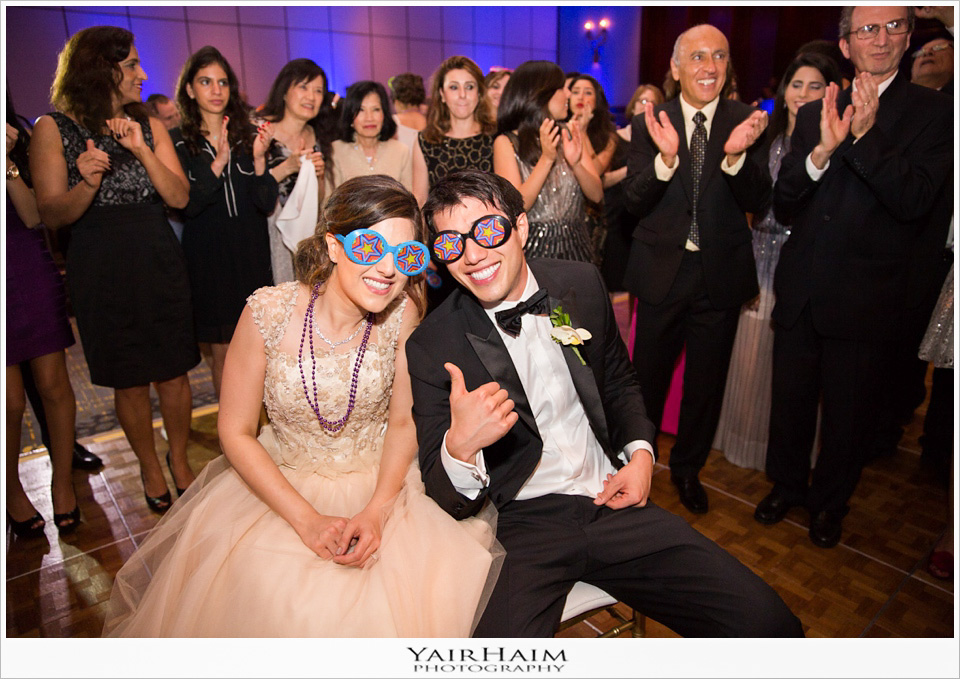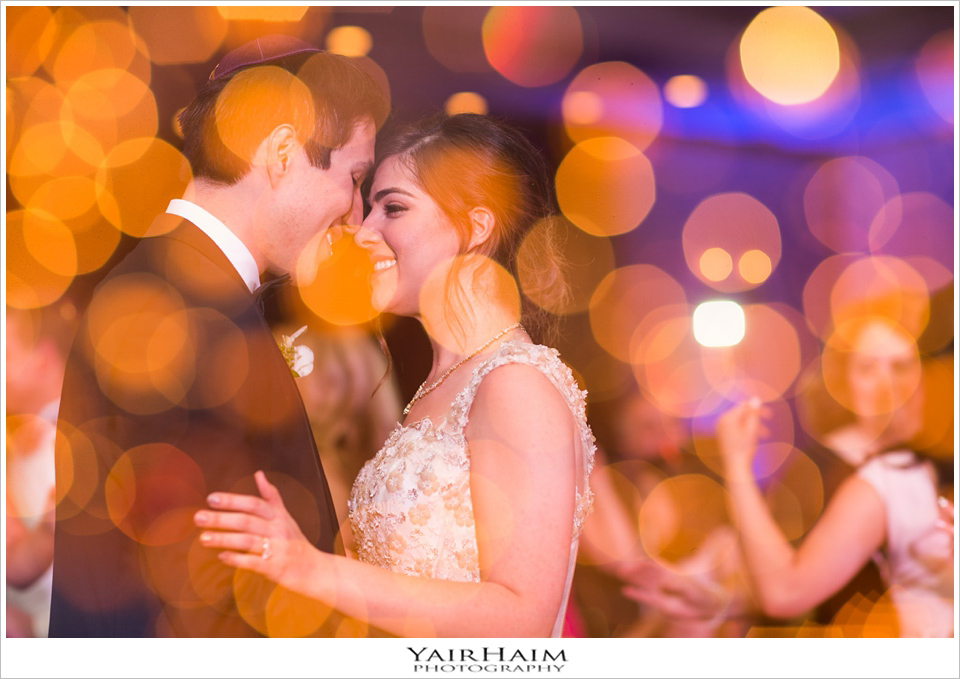 Los Angeles Wedding Photographer | Destination Wedding Photographer
www.yairhaim.com | Email: yair@yairhaim.com | (310) 993-1561