Manuel and Carrie met at one of Carrie's closest friend's house.. It was her birthday and she was having a pool party.  They had mutual friends but had never run into each other before. Carrie was sitting with all her girlfriends in a line in front of the pool and suddenly Manuel comes walking in with his chest bare and abs of steel.. Once all of the girls scooped their jaws off the floor, they began frantically gesturing and mouthing the words "WHO IS THAT??" behind Manuel's back ;-)   Carrie, being one of the only single girls there quickly got up, went to the bathroom, shook her hair out of its bun, fixed her make up and walked right back out to where Manuel was chatting up some small girl that Carrie wasn't particularly find of. Carrie had no trouble invading the conversation and monopolizing the rest of Manuel time there.. Haha.
Well apparently it wasn't love at first sight because Manuel didn't try to get Carrie's number, and after one of his buddies gave it to him he still didn't call. After a lil nudging on Carrie's part he did finally get a hold of her and they start talking. But, neither of them was in a position where they were looking for a serious relationship so they kept it pretty light for a few months. After about a year, both knew that this is where they wanted to be and began talking about marriage and family.  Unbeknownst to Carrie, Manuel was quietly working on his own designing an engagement ring for Carrie, all the while causing Carrie to think a proposal was long off. Carrie was beginning to get disheartened and feeling the pressure from friends and family.  But then came their two year anniversary and the sneaky man (Manuel) managed to lure her back to the close friend's house under the pretense that he just wanted to reminisce about how they met.  It was all very shady and Manuel was acting a little nutty but Carrie figured we would say hi to her friends and head on out for dinner.  Then Manuel asks her to take pictures of us by the pool… Then he starts getting down on his knee and saying things that Carrie can't remember, because She was already shaking and crying ;-)  Then comes this gorgeous ring that explains took him six months to design. It was very surreal and wonderful and amazing,, but it's their happy little love story and now for the next step… The wedding!
Below you can get a small glimpse into their engagement session at the Millennium Biltmore and Downtown Los Angeles, enjoy!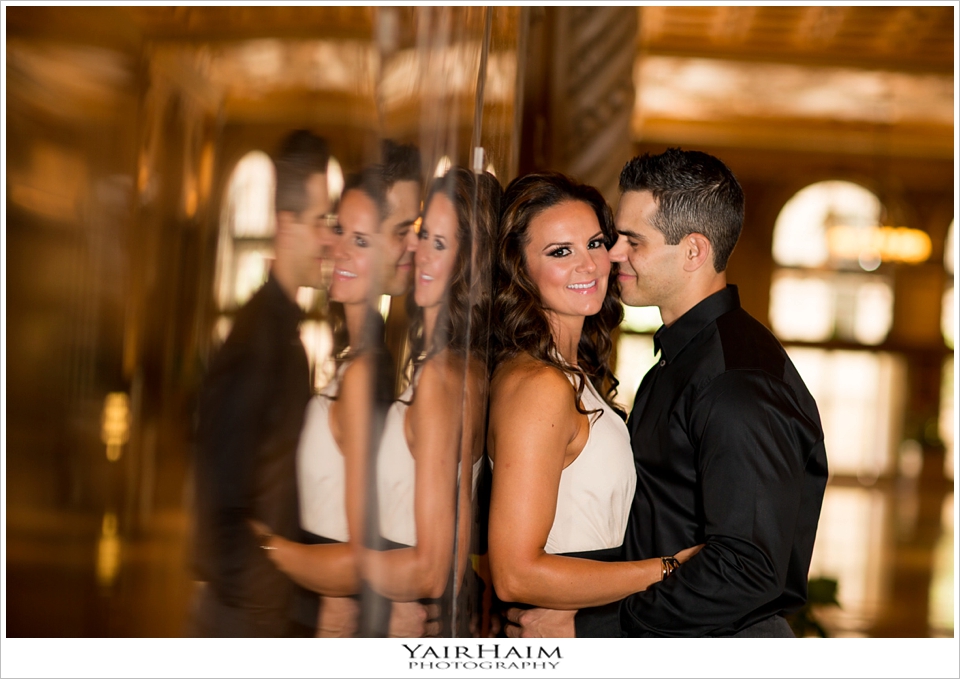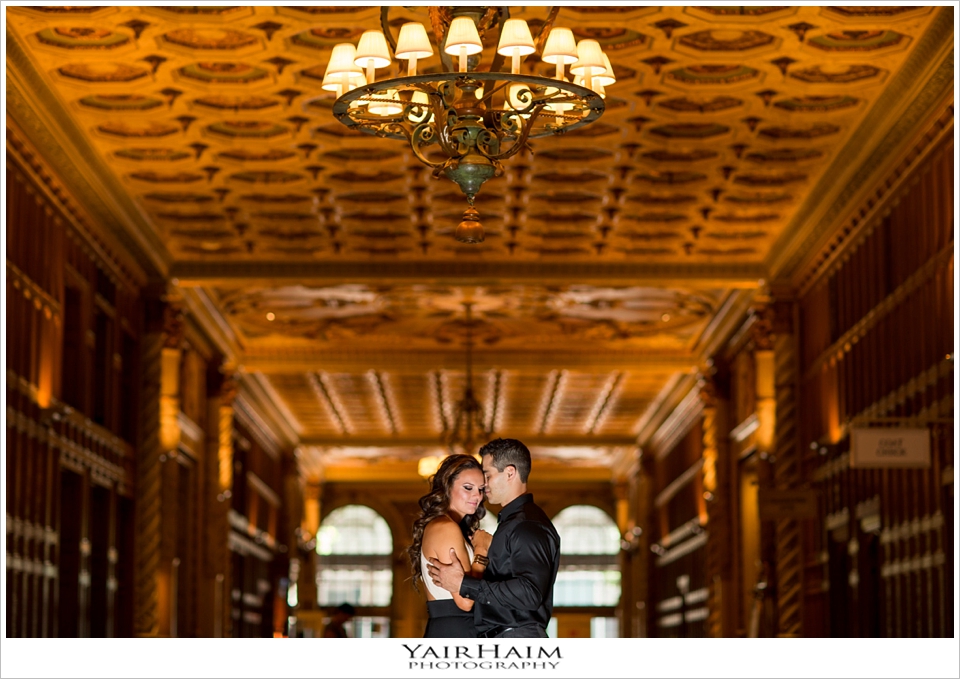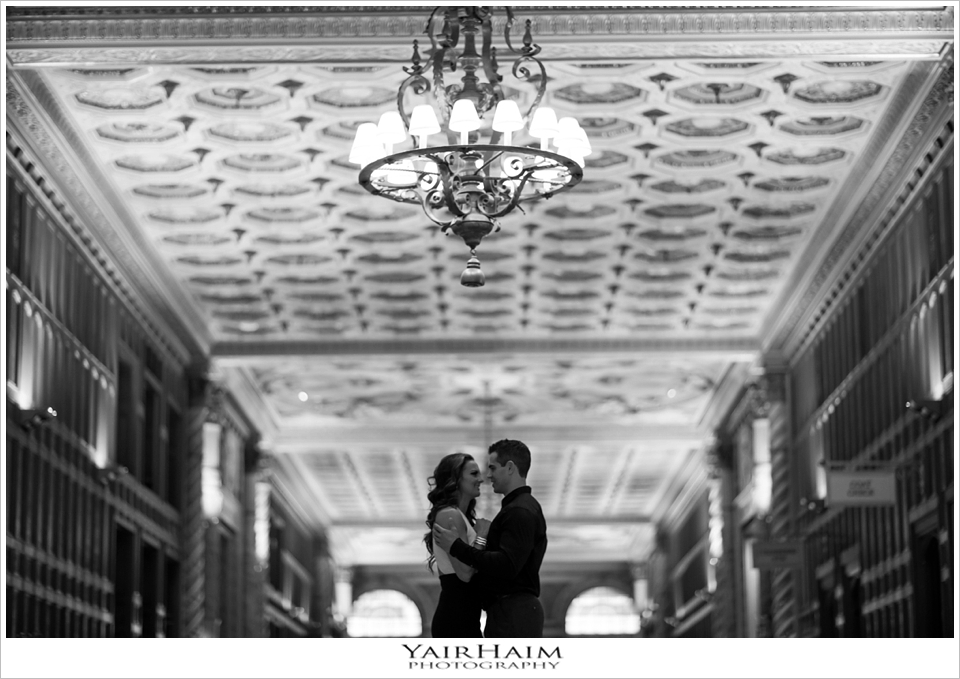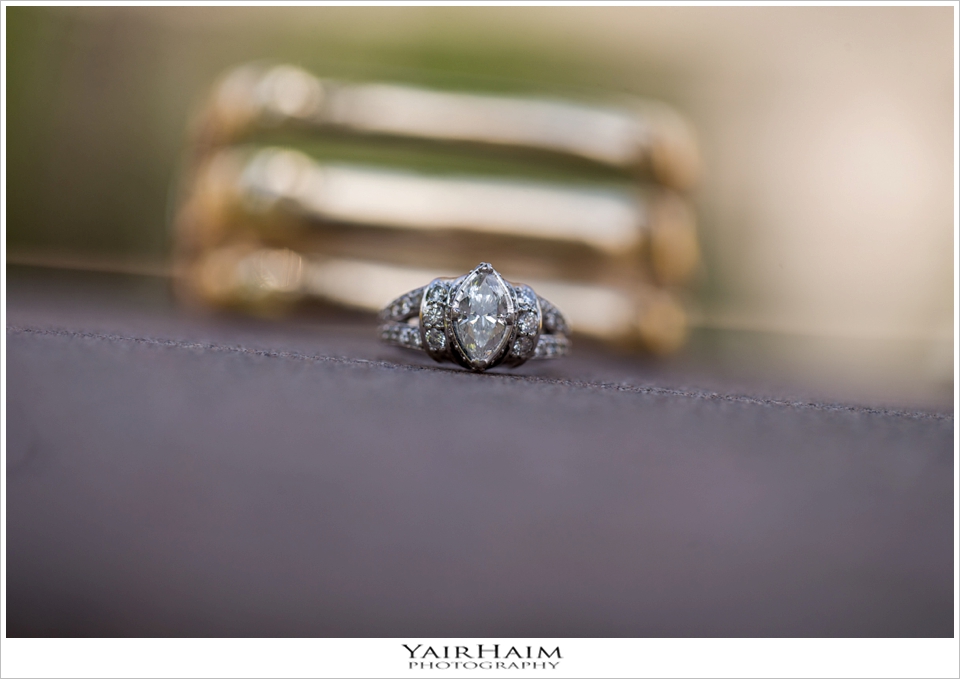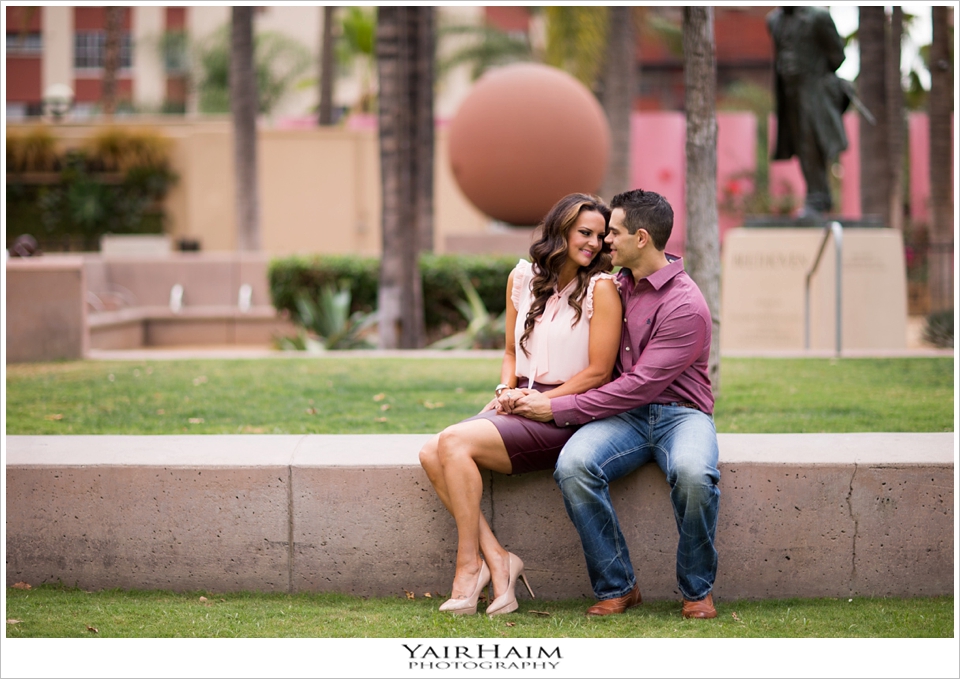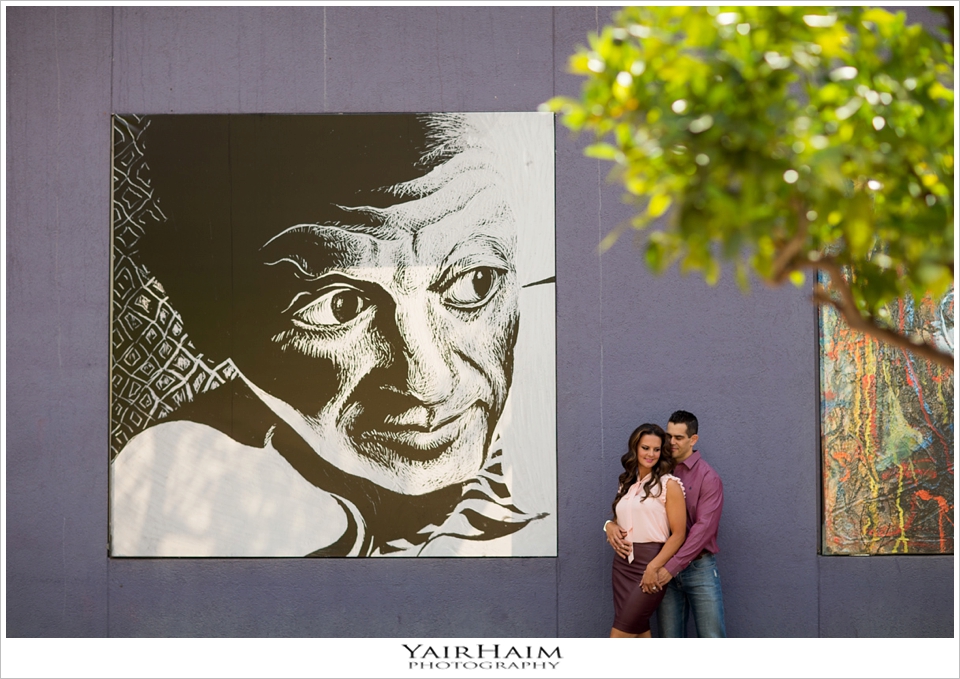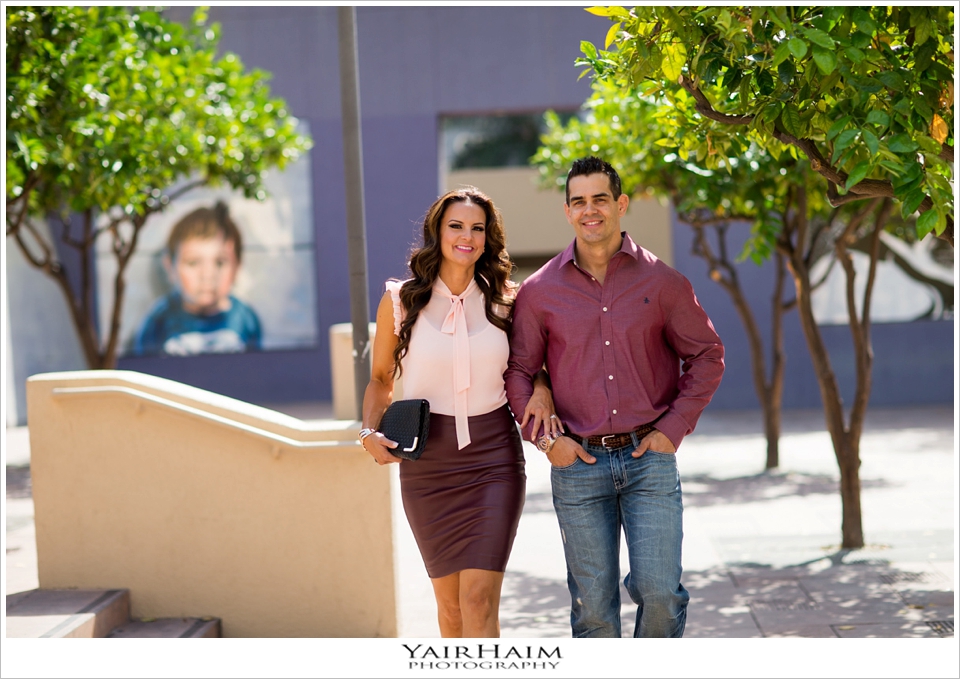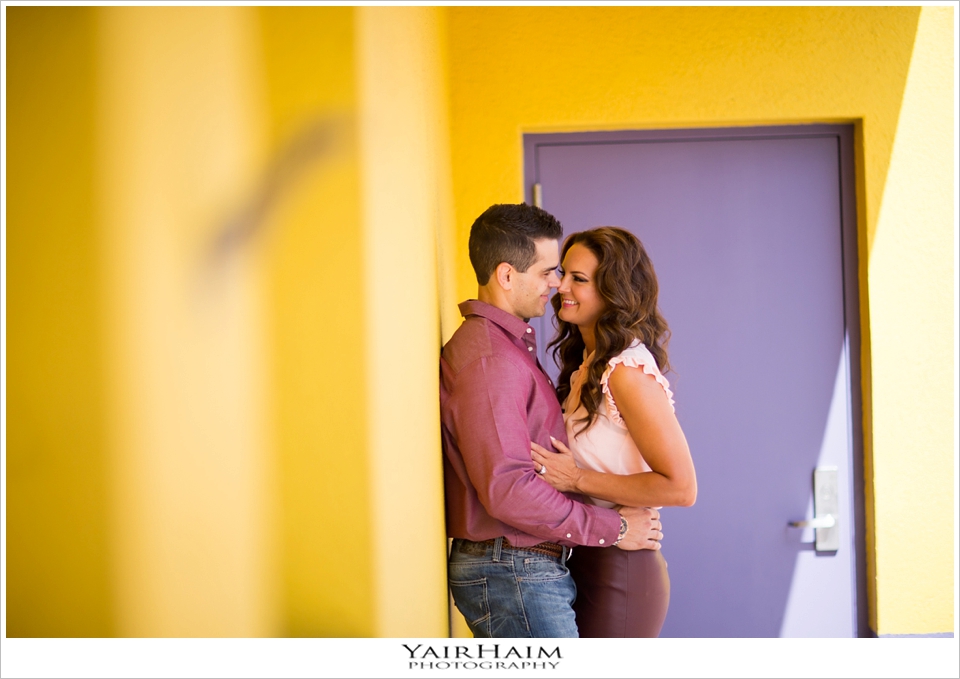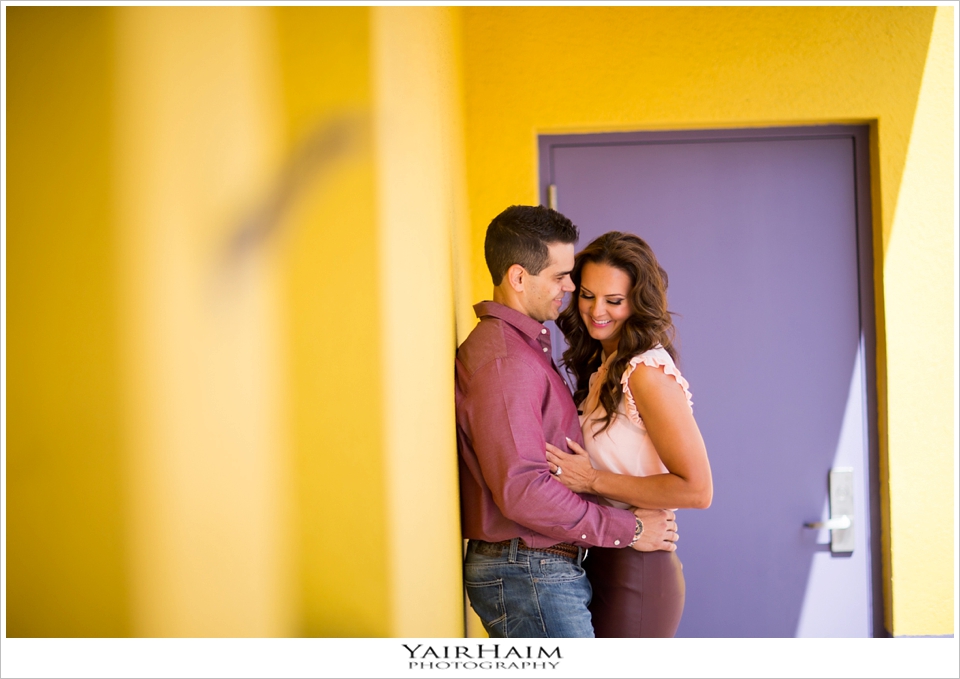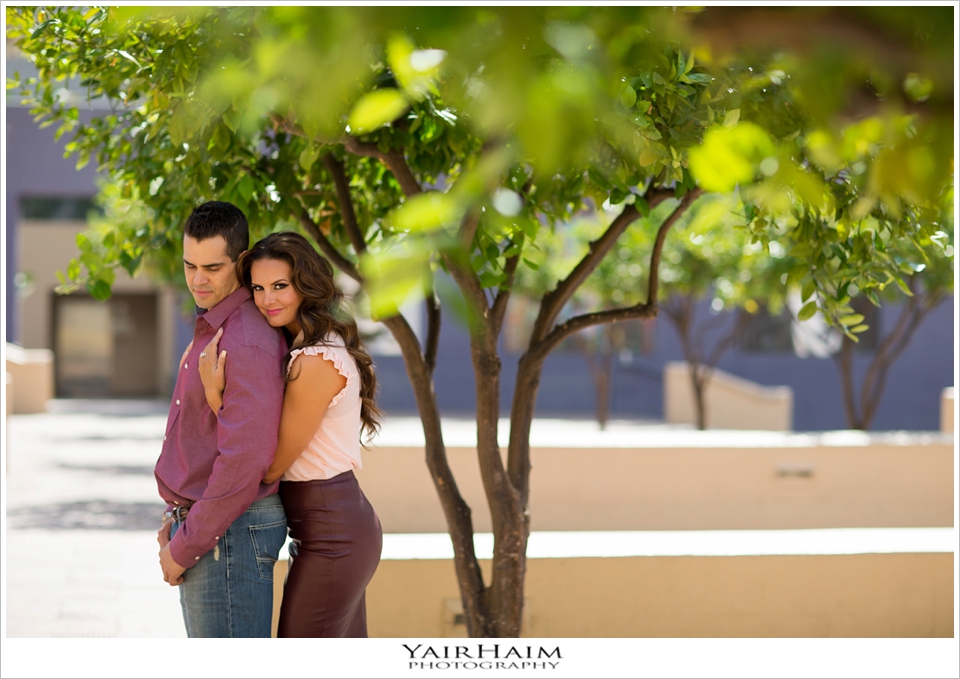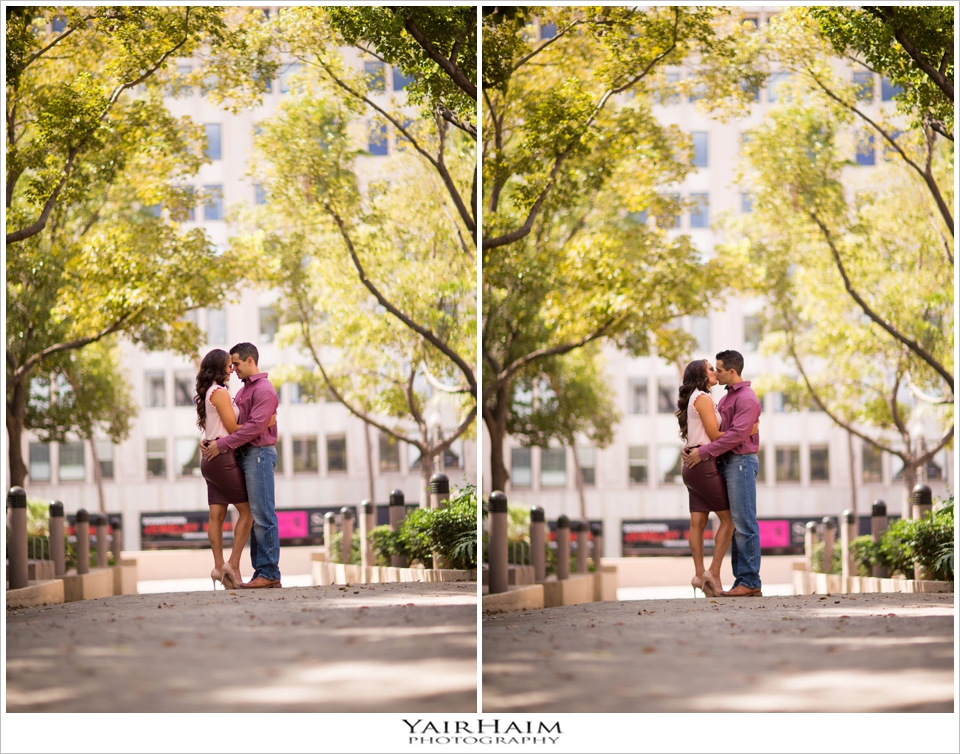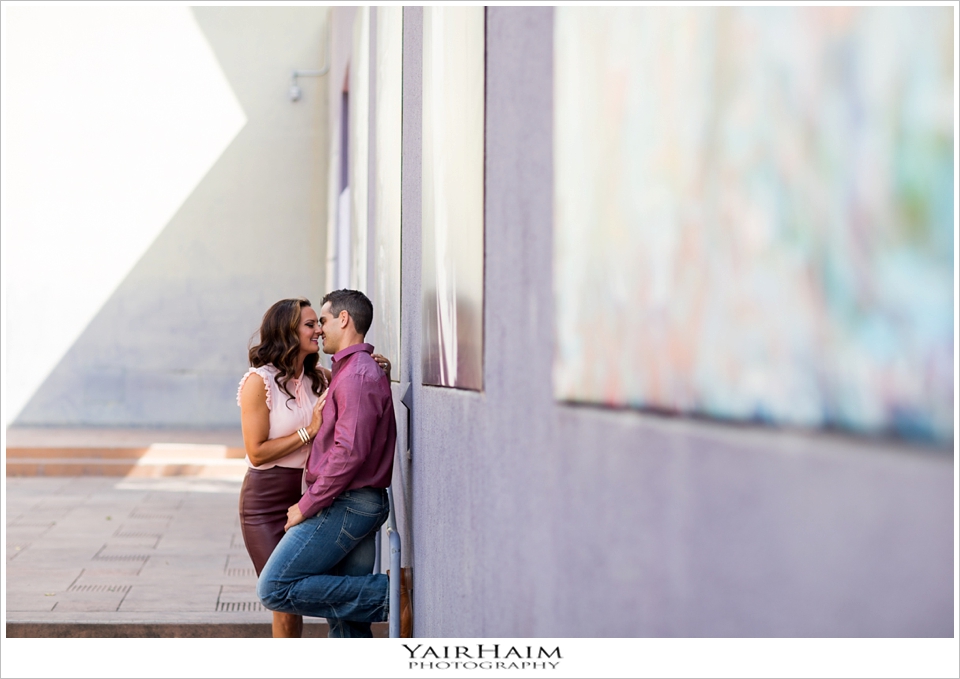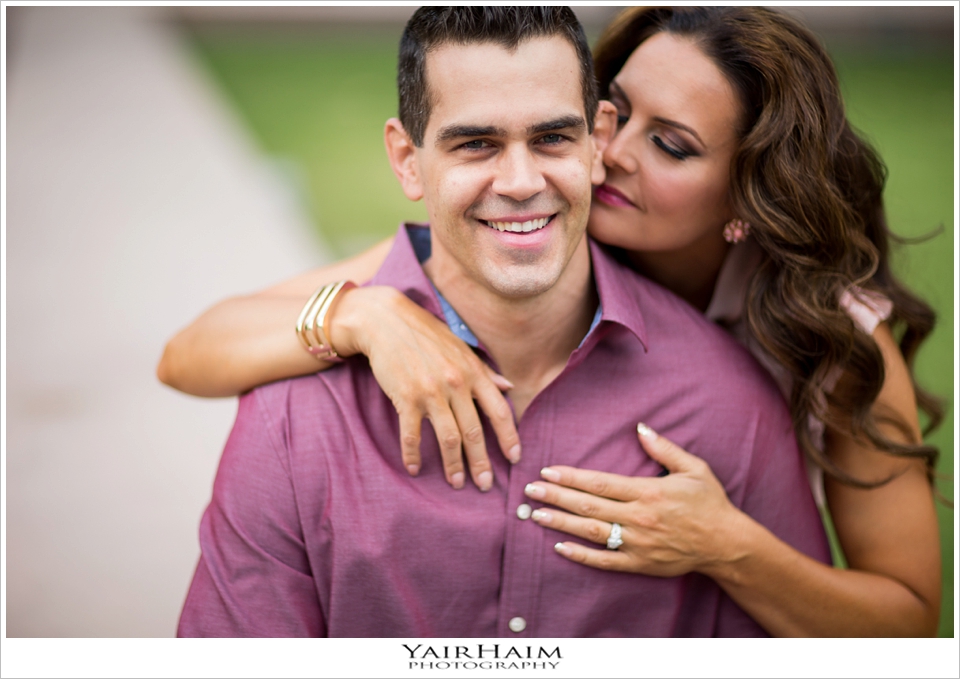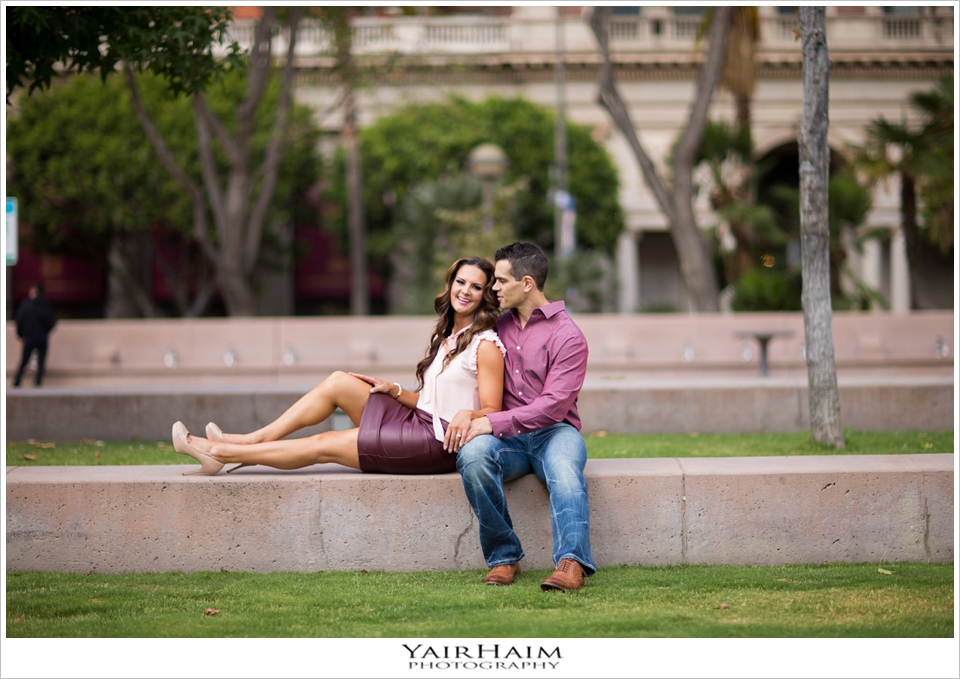 Los Angeles Wedding Photographer | Destination Wedding Photographer
www.yairhaim.com | Email: yair@yairhaim.com | (310) 993-1561