Anh and Bobby first met on a ski trip in Tahoe through mutual friends over MLK weekend, 2012. Anh says Bobby didn't say much to her on the trip and seemed nervous, but Bobby claims it was all part of the plan to seem mysterious. After getting to know each other better over the next few weeks through group gatherings like karaoke and celebrating St Patty's Day at an Irish Pub, Bobby finally got the nerve to ask Anh out on a formal date. On a lovely 3 hour dinner date in the heart of Pasadena, Bobby learned that Anh came from a big family (2 brothers and a sister), just like him (2 brothers and a sister), and Anh learned that Bobby drinks a lot of water when he is nervous. A lot of water.  Which ultimately leads to lots of trips to the restroom. After going out on dates for 3 months and getting to know each other better, Bobby asked Anh to officially be his girlfriend, and the rest is history.
After over a year of dating, Bobby bought a ring and decided to ask Anh to marry him. Knowing that Pride and Prejudice is one of Anh's favorite books, Bobby bought a bracelet with a quote from Pride and Prejudice on it ("It is a truth universally acknowledged, that a single man in possession of a good fortune must be in want of a wife"), which he was going to give her that night shortly before giving her the engagement ring. He planned on asking her at their favorite hangout, The Alcove in Silverlake, where they went on one of their first dates. He also bought a t-shirt with Mr. Darcy's proposal (again from Pride and Prejudice) on the front, which he would wear under his button up shirt and open up for her to read right before proposing.
Nothing went as planned. That night, the weather turned cold and cloudy, and the outdoor seating of Alcove didn't seem like a good idea. They ended up at Pop Champagne in Pasadena, another of their favorite hangouts. Anh was wondering why Bobby had eaten so little at dinner and was not being very talkative. As soon as they sat down for dessert (and despite his plans of waiting until dessert was on the table), Bobby handed Anh the bracelet, which was hard to read in the dark restaurant. Then he opened up his button up shirt, and before Anh could even attempt to read the shirt, Bobby handed Anh a ring box (forgetting to open it) and got down on one knee and proposed.  She said yes!!
She then had to remind him to open the box so she could see the ring, and even had to remind him to put the ring on her finger. (He was a little nervous). While it didn't go as smoothly as Bobby had hoped, Anh said it was perfect and loves telling the story to her friends.
Below you can see some of the photos from their engagement session at USC: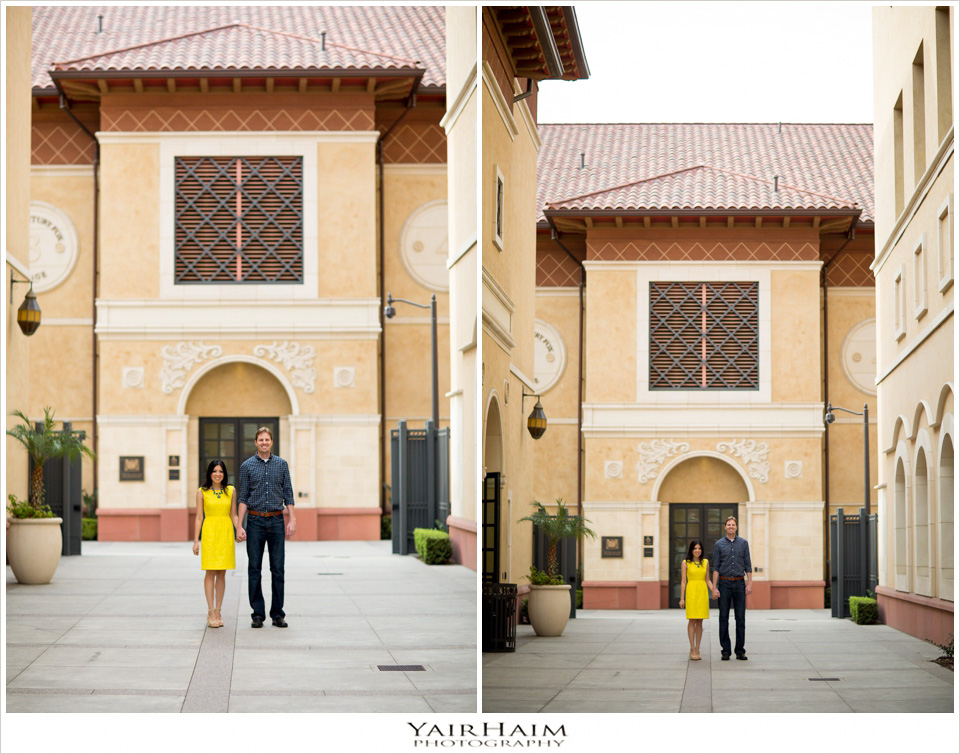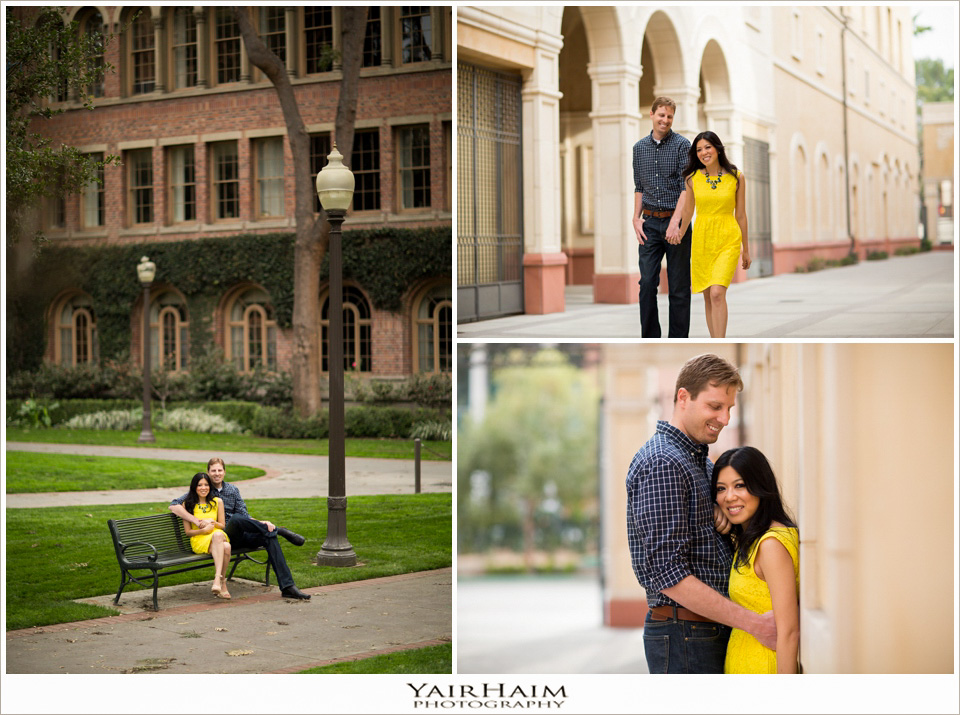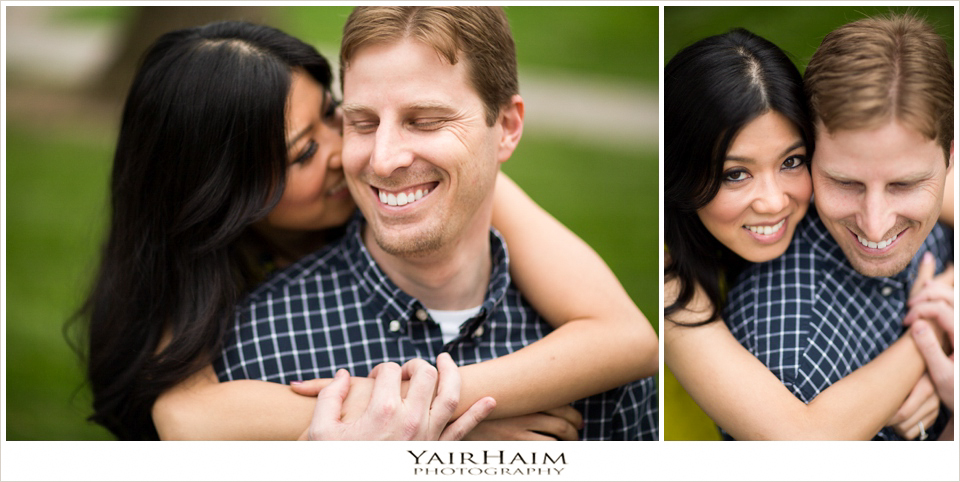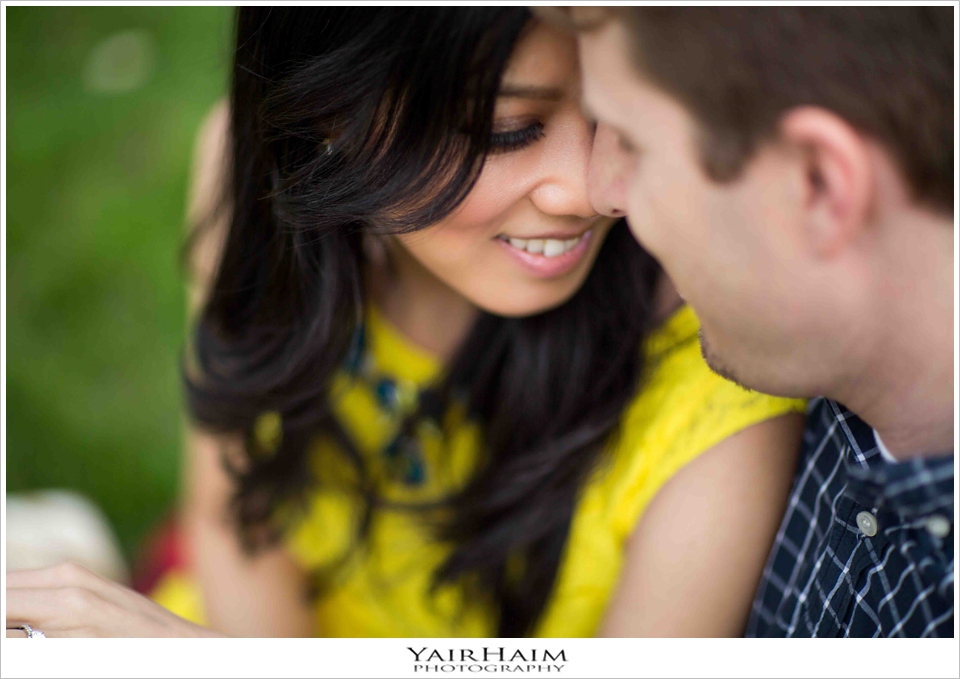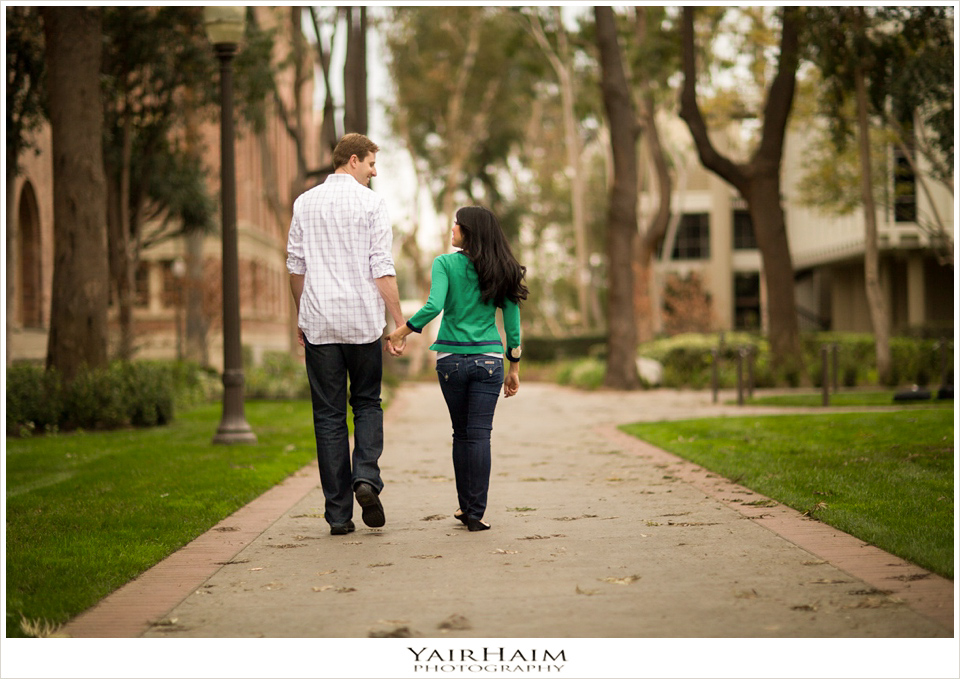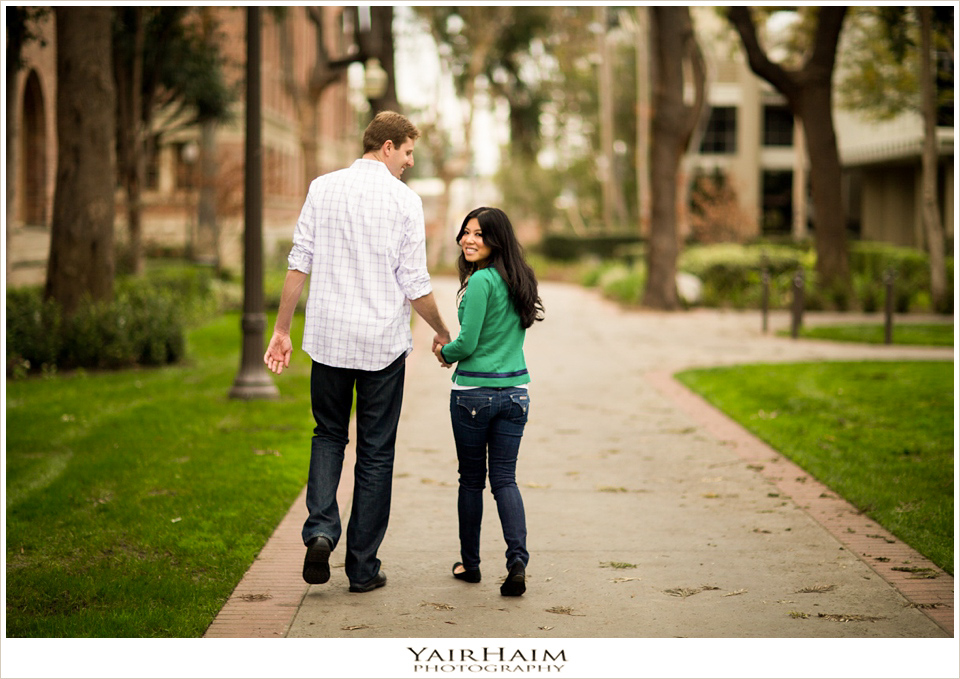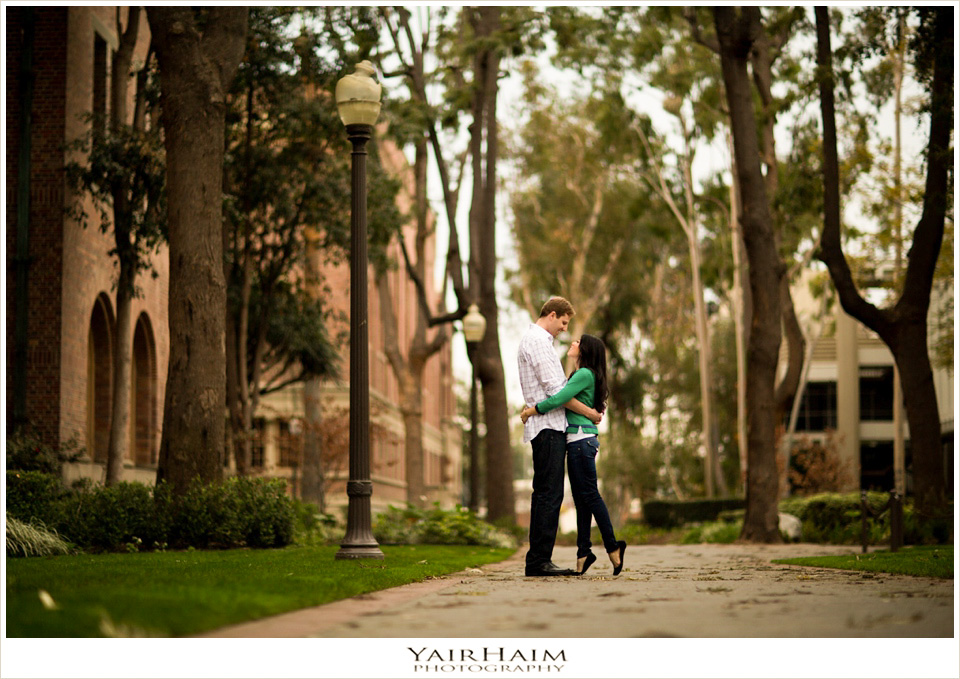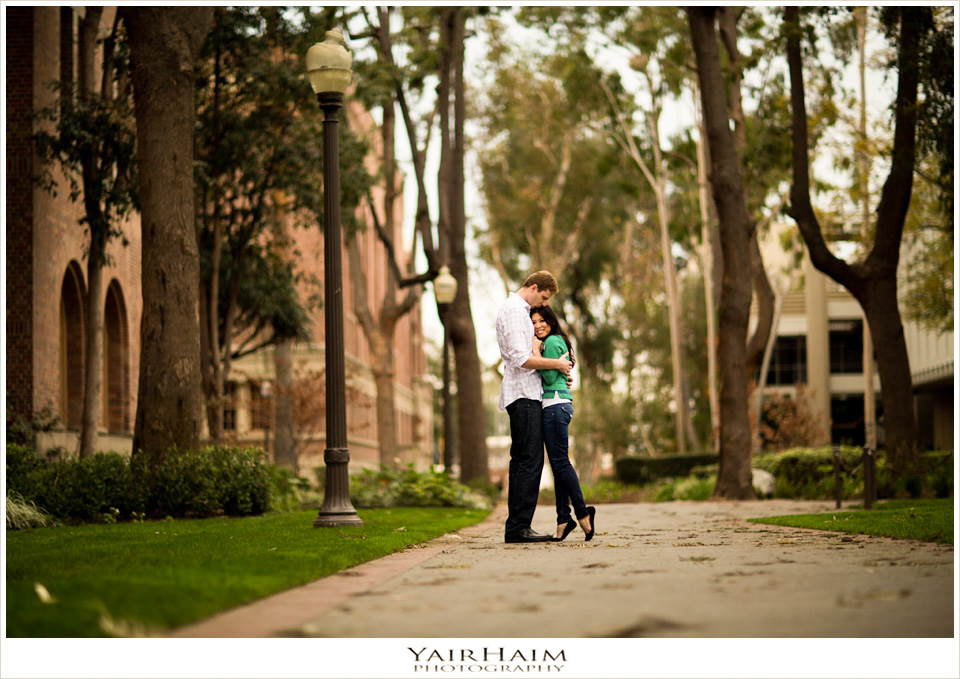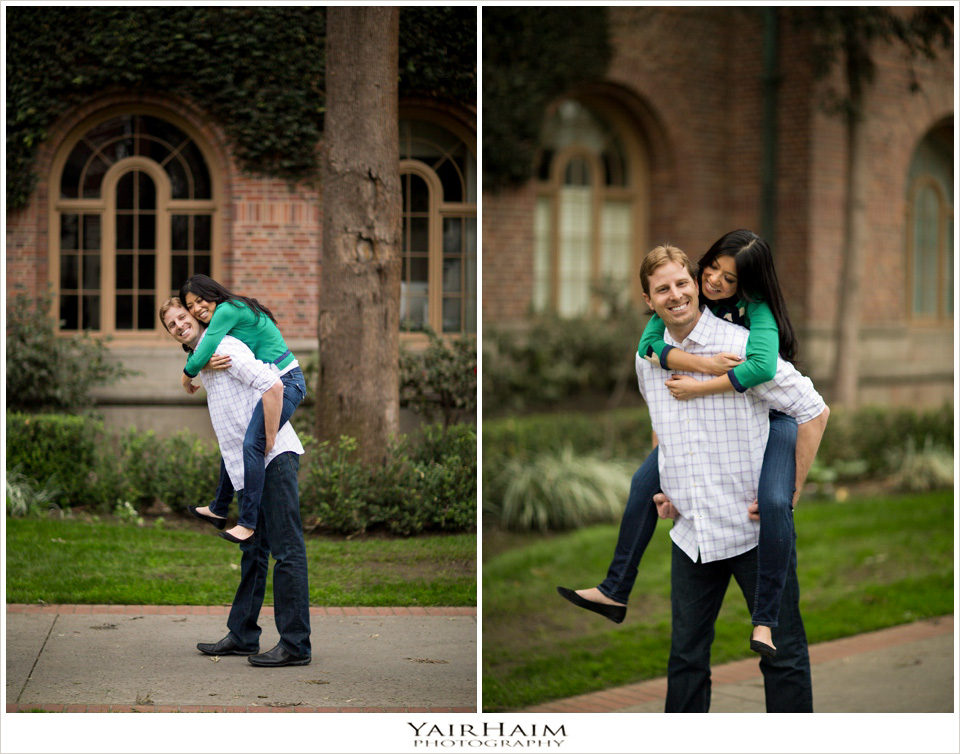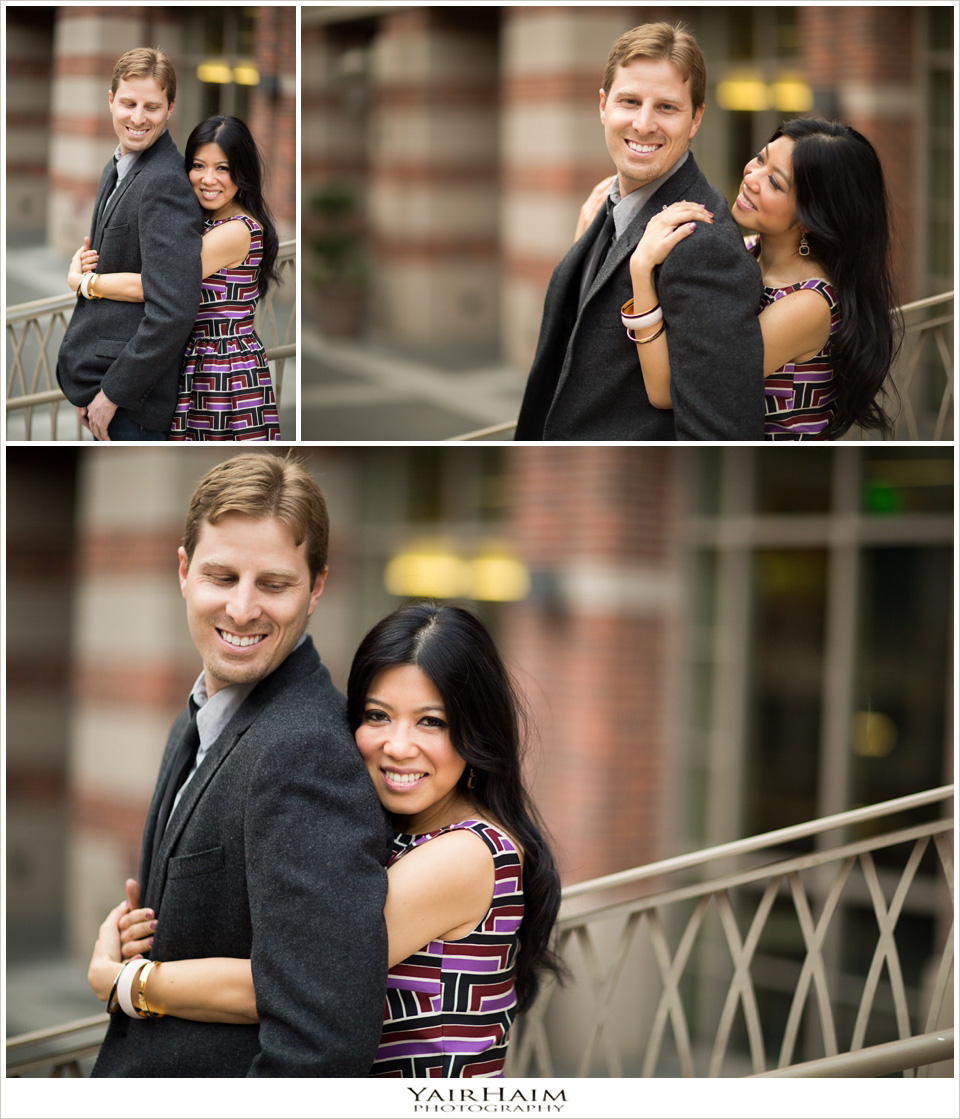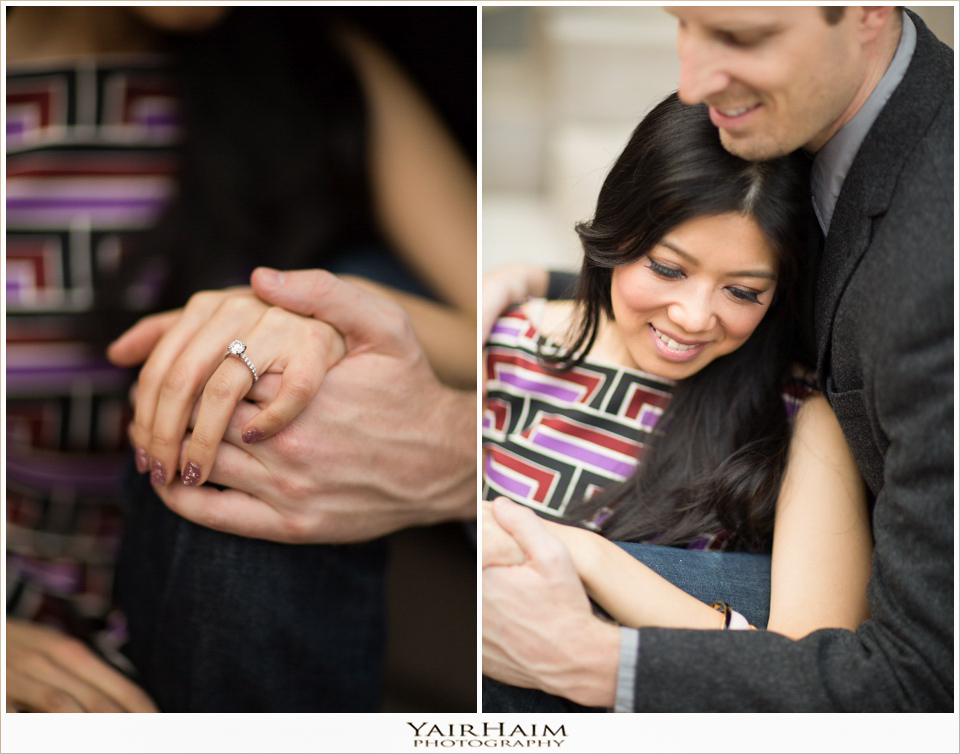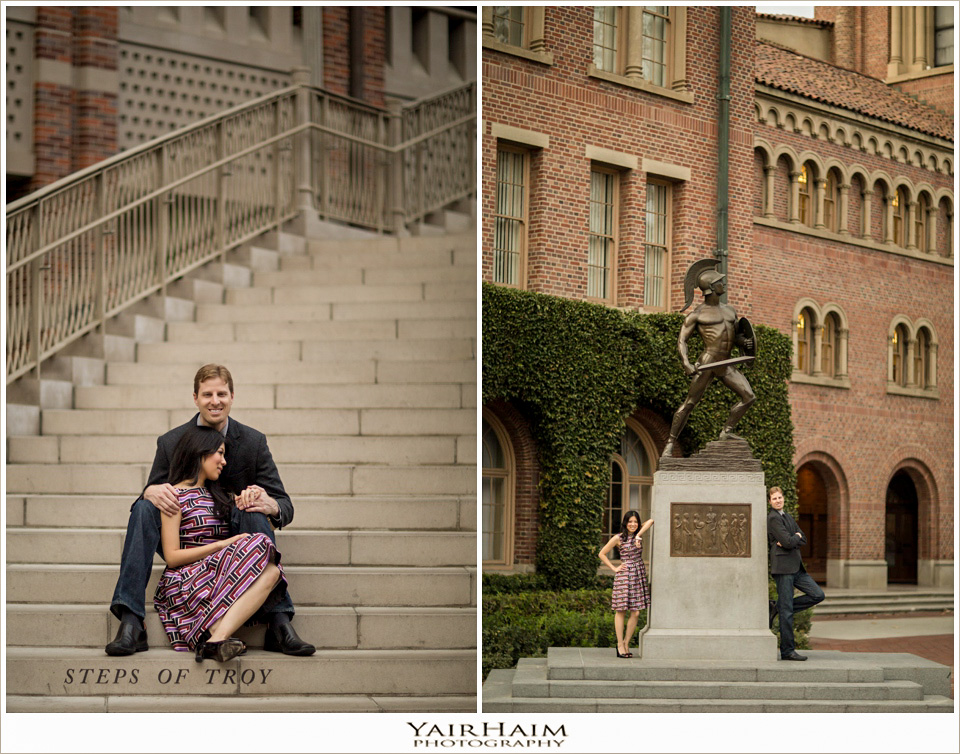 Los Angeles based destination wedding photographer Yair Haim
(310) 993-1561   |   yair@yairhaim.com   |   Contact me