It was a Thursday evening on November 17th when Martha attended a work event in downtown LA not thinking that it would of change her life.  The event ended right at the peak of traffic and Martha and her coworker Bianca decided to wait it out and grab a drink and some food at the closet place around.  They Googled what looked like the nicest spot in the area and came up with The Edison.  It was a new place for Martha and Bianca so they decided to invite their friend Letty who was also in the area and make it her birthday celebration as well.  The ambiance was great and as Martha and her friends were catching up on some girl talk, then all of a sudden they were interrupted by this guy who seemed very confident and friendly right away.  The very first thing he asked was if we spoke Spanish, Martha answered him back in spanish and then he introduced himself as Nasi. Instantly Martha fell in love with his cute spanish accent, She wanted to keep him talking because she could not get enough of his  perfect South American spanish,  and so he did.  In fact much later that night  there was a time when he said he had to go and  they  exchanged information and he ended up coming back for another hour or so and he just kept impressing her with his politeness and funny random conversations.  It felt like Martha already knew Nasi and the conversations could have lasted all night. They all realized that if they did not walk out together they probably would have never left :)
Here you can see some of their engagement photos from Disney Concert Hall: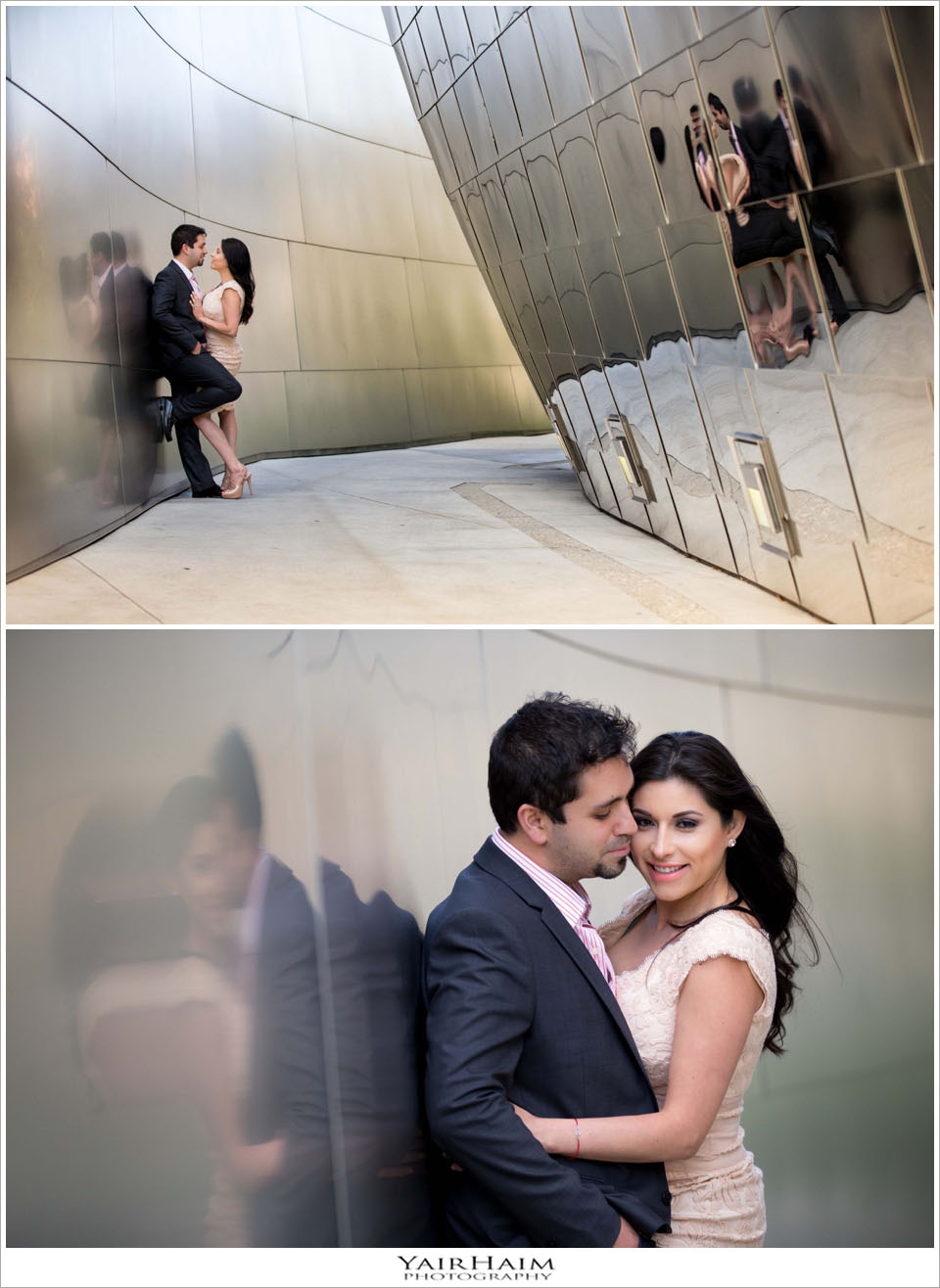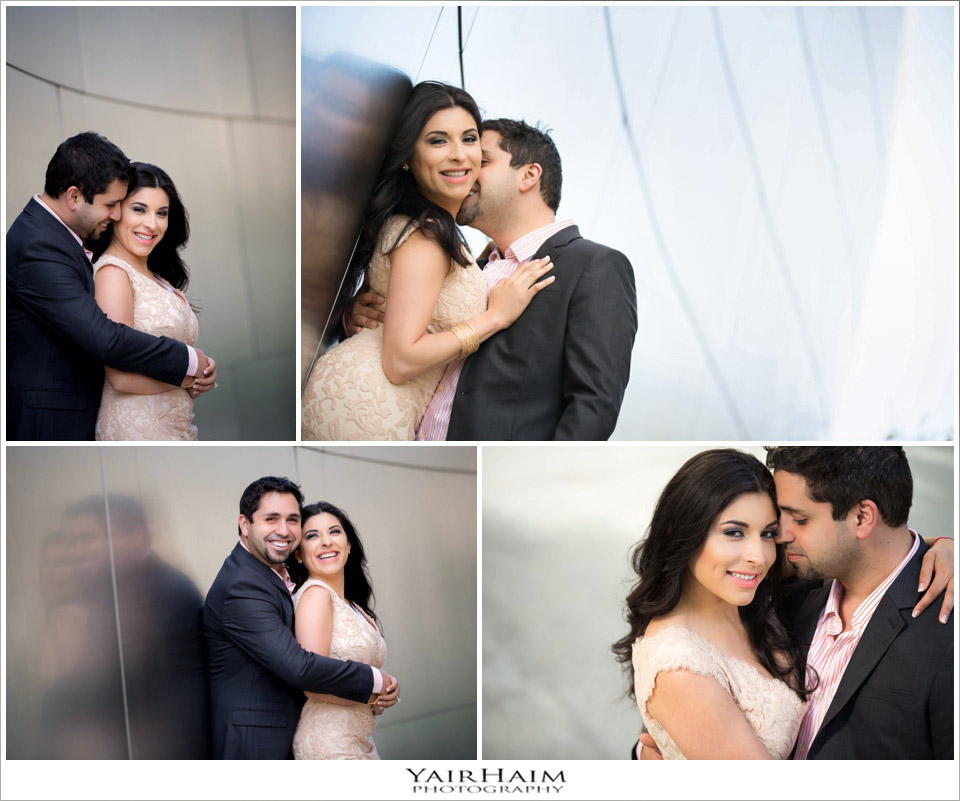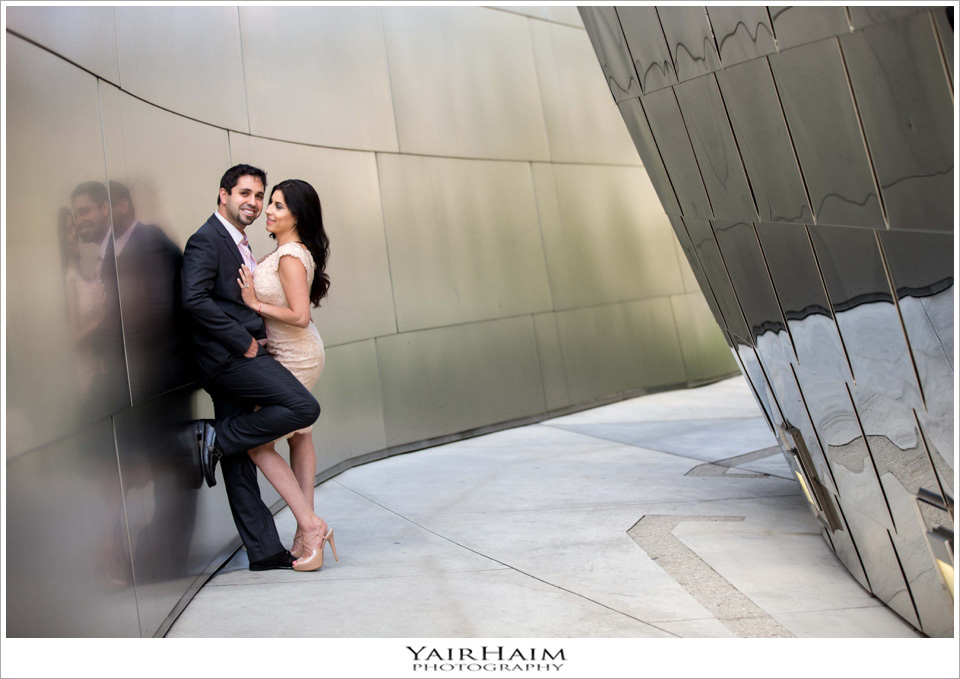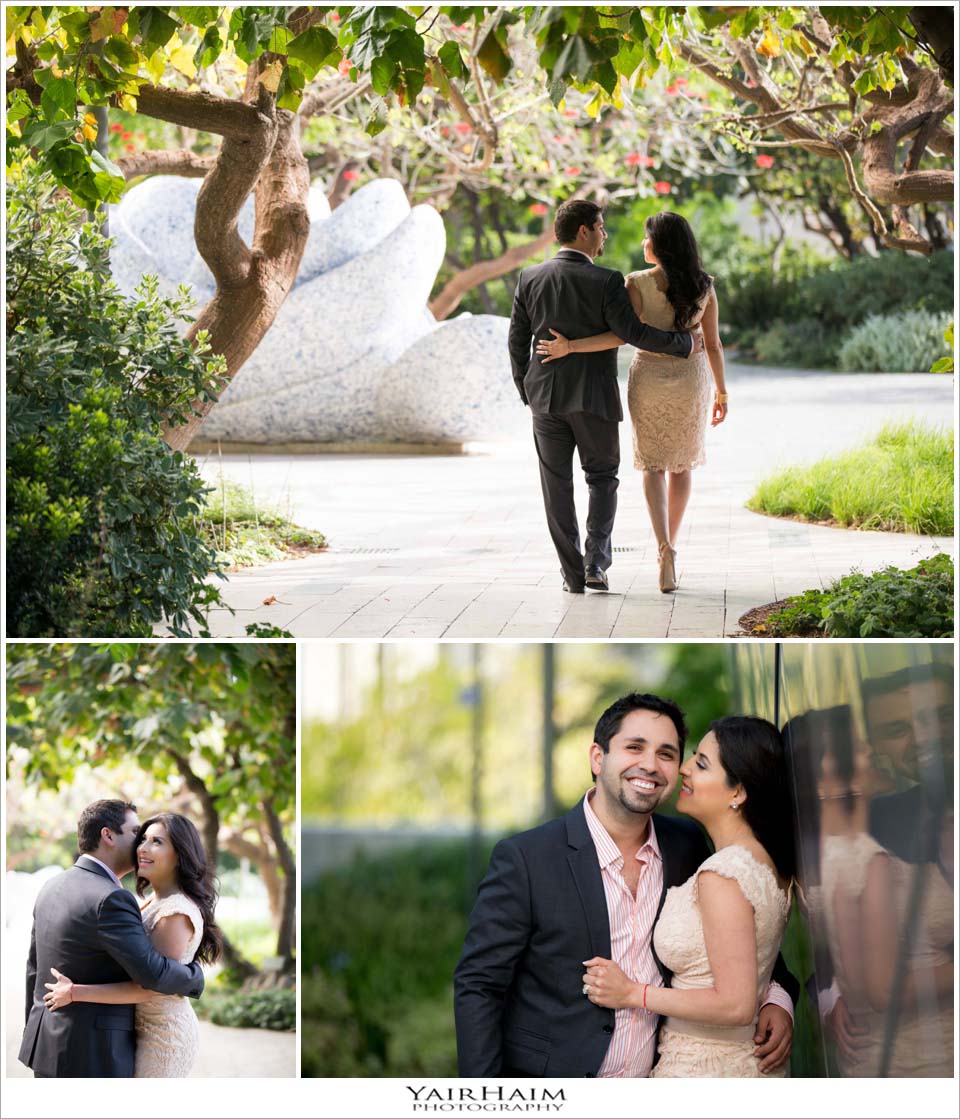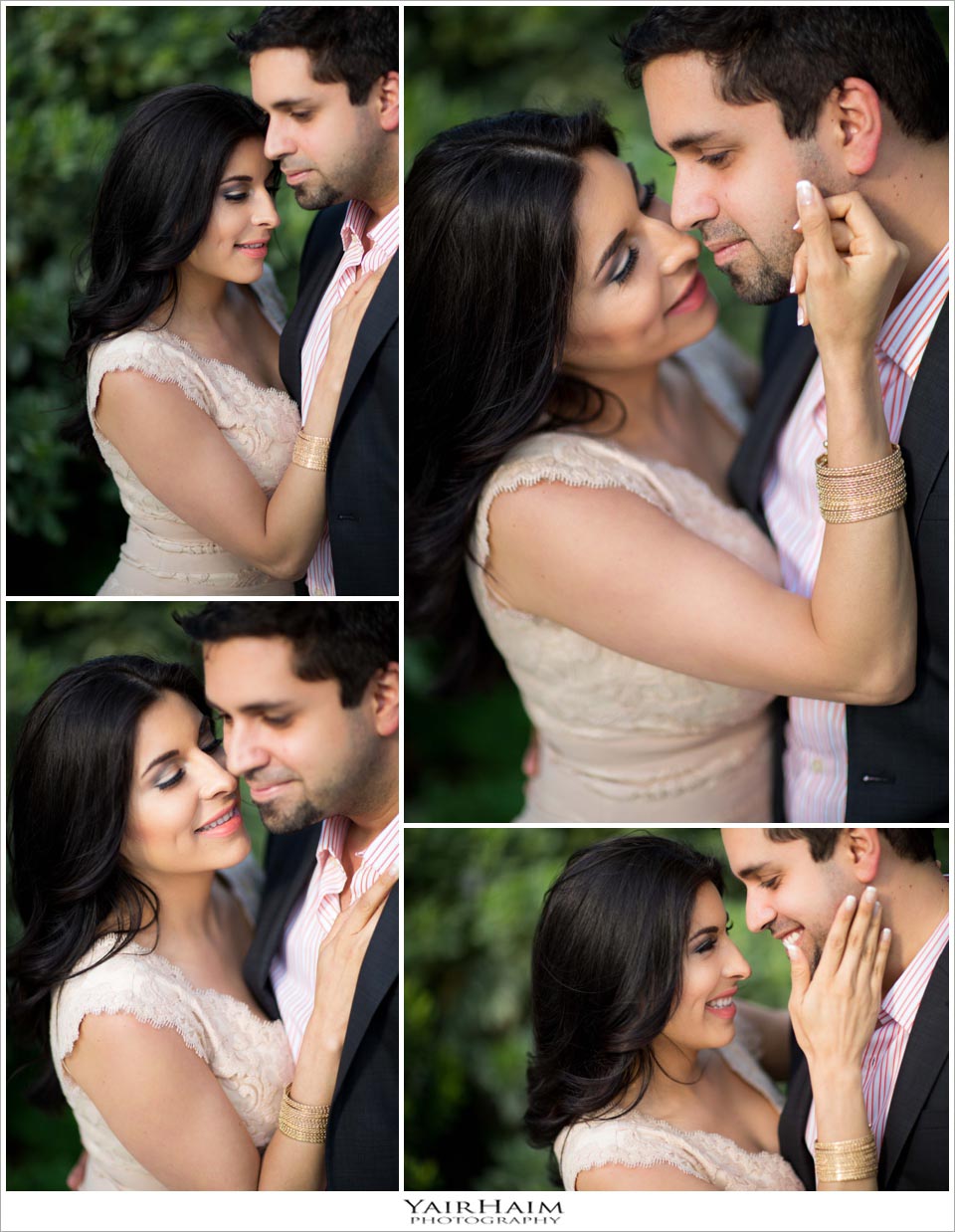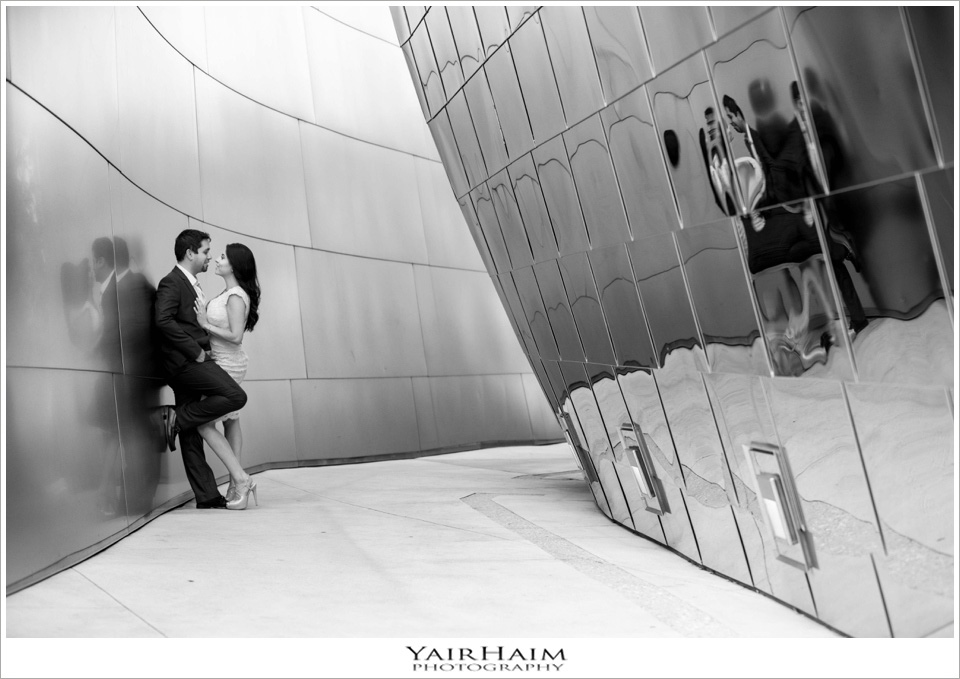 For destination wedding photographer feel free to contact me.